Disadvantaged Business Services Specialist
Posted on March 29, 2022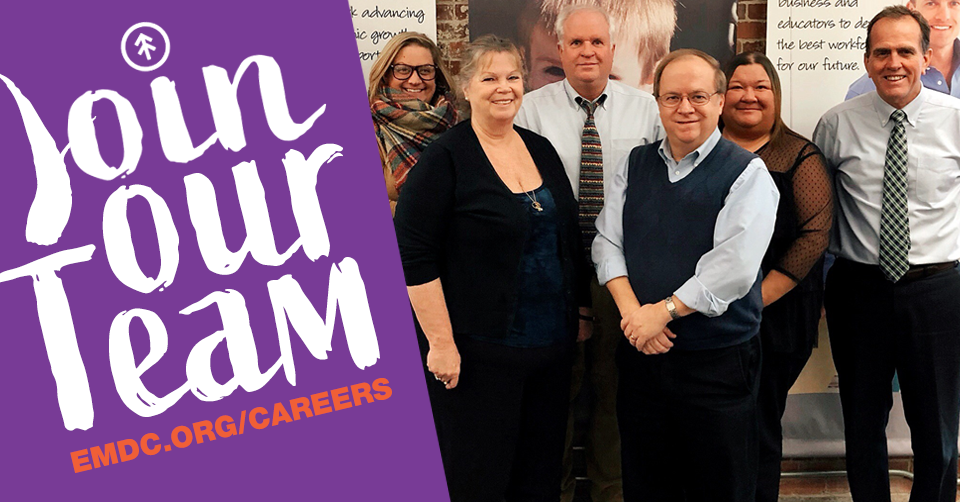 Date: 2022
Position Title: Disadvantaged Business Services Specialist – DBE
Division:  PTAC
Level: Level 4—Program Specialist
FLSA Status: Non-Exempt
Reports to: PTAC Director
Location: Flexible office locations within Maine
Position Summary
This position will implement the MaineDOT Disadvantaged Business Enterprise (DBE) Supportive Services (DBESS) program at EMDC. The objective of the DBE program in Maine is to level the playing field by providing small businesses owned by women, minority and other socially and economically disadvantaged individuals a fair opportunity to compete for federally funded highway contracts. This is accomplished by helping to make them better and stronger businesses as well as exposing them to procurement opportunities.
The Specialist will be responsible for developing relationships with current and potential DBE certified firms. The Specialist will conduct outreach, deliver programming, offer referrals, and connect businesses with appropriate resources.  The Specialist is the primary contact for all DBE Supportive Services clients, and will outreach to and represent other EMDC business services as appropriate.
Specific responsibilities include statewide promotion of the program, as well as one-on-one advising of business clients, which may include referrals to other service providers. This position requires strong communication skills and the ability to build professional relationships with service providers, government agencies, and prime contractors. You need to be a high energy person that loves meeting, talking with and helping people to be successful in this role. Knowledge and understanding of the existing services and service organizations that support the disadvantaged business community is a significant plus.
Essential Functions
Conduct outreach and promote the DBE program through participation in in-person and virtual events, with the twin objectives of raising awareness of the program and identifying potential new DBE firms
Develop and maintain relationships with federal, state and local government agencies and prime contractors, as well as with other business resource providers throughout the region
Build relationships with businesses and deliver program orientation, counseling, and technical assistance services to DBE clients
Analyze business needs of current and potential DBE firms; develop custom tailored responses utilizing EMDC resources as well as federal, regional, and local resources as appropriate
Work with MaineDOT Office of Civil Rights personnel to properly implement the DBESS program
Develop and deliver workshops and webinars on topics of interest
Write and submit reports required by the agreement.  Maintain records and procedures for all tasks involved with the DBE contract
Supervise subcontractors, interns, or other third parties as needed to deliver services
Conduct professional activities in accordance with the highest standards of ethics and integrity and avoid any real or perceived conflicts of interest
Other duties as assigned
Job Requirements
This person holding this position must demonstrate professionalism, have high energy, be enthusiastic, be highly motivated, value teamwork, have the ability to self-manage, and have problem-solving skills. The position also requires:
Strong technical skills including a working knowledge of Microsoft Office Suite, contact relationship management software, Photoshop, and other software programs
Strong writing and presentation skills, including presentations and reports
Ability to work independently, handling multiple tasks and staying focused
Willingness to learn new things and take the initiative on tasks
Ability to work well with Maine DBE clients, contractors, co-workers, and supervisor
Ability to meet deadlines in a fast-paced environment, both in an office and remotely
Willingness to work cooperatively with co-workers in all EMDC programs
Core Competencies
Computer skills: Skilled in the use of computers and online communications, adapts to new technology, learns new programs quickly, uses computers to improve productivity
Customer service: Handles customer/client questions and complaints, communicates with customers/clients, handles service problems politely and efficiently, always available for customers/clients, follows procedure to solve customer/client problems, understands company products and services, maintains pleasant and professional image
Dependability: Meets commitments, works independently, accepts accountability, handles change, sets personal standards, stays focused under pressure, and meets attendance/punctuality requirements
Integrity/Ethics: Deals with others in a straightforward and honest manner, is accountable for actions, maintains confidentiality, supports company values, conveys good news and bad
Teamwork: Meets all team deadlines and responsibilities, listens to others and values opinions, helps team leader to meet goals, welcomes newcomers and promotes a team atmosphere.
Position Competencies
Communication – Communicates well both verbally and in writing, creates accurate and punctual reports, delivers presentations, shares information and ideas with others, has good listening skills
Customer Focus– Builds customer confidence, is committed to increasing customer satisfaction, sets achievable customer expectations, assumes responsibility for solving customer problems, ensures commitments to customers are met, solicits opinions and ideas from customers, responds to internal customers
Decision Making/Judgment – Recognizes problems and responds, systematically gathers information, sorts through complex issues, seeks input from others, addresses root cause of issues, makes timely decisions, can make difficult decisions, uses consensus when possible,  communicates decisions to others
Job Knowledge – Understands duties and responsibilities, has necessary job knowledge, has necessary technical skills, understands company mission/values, keeps job knowledge current, is in command of critical issues
Planning – Develops realistic plans, sets goals, aligns plans with company goals, plans for and manages resources, creates contingency plans, coordinates/cooperates with others.
Education/Experience
Bachelor's degree (any discipline) and two years or more experience advising small businesses. One year of experience managing a small business may be substituted for the general business advising experience. Preferred experience: Four years or more of advising and training disadvantaged small businesses how to perform in the government marketplace and/or how to build better internal organizations.
Working Conditions
General business hours are 8:00 a.m. to 5:00 p.m. Monday through Friday, though exempt positions will typically require work to be performed outside general business hours. Work is generally performed in an indoor, professional office environment.
While performing the duties of this job, the employee is regularly required to sit and talk or listen, and regularly required to use a keyboard for typing. The employee is often required to stand and walk. The employee must occasionally lift and/or move up to 20 pounds. Specific vision abilities required by this job include close vision and ability to adjust focus. The employee must travel to different locations and must be able to provide own transportation.
The physical demands described here are representative of those that must be met by an employee to successfully perform the essential functions of this job. Reasonable accommodations may be made to enable individuals with disabilities to perform the essential functions.
Disclaimer: Nothing in this job description restricts management's right to assign or reassign duties and responsibilities to this job at any time.
Eastern Maine Development Corporation is an Equal Opportunity Employer. All qualified applicants will receive consideration for employment without regard to race, color, religion, age, sex, sexual orientation, gender identity, national origin, disability, veteran status, or any other status protected by law.