A group that runs Bangor-area sober homes just opened its 10th in less than 4 years
Posted on February 1, 2022 | News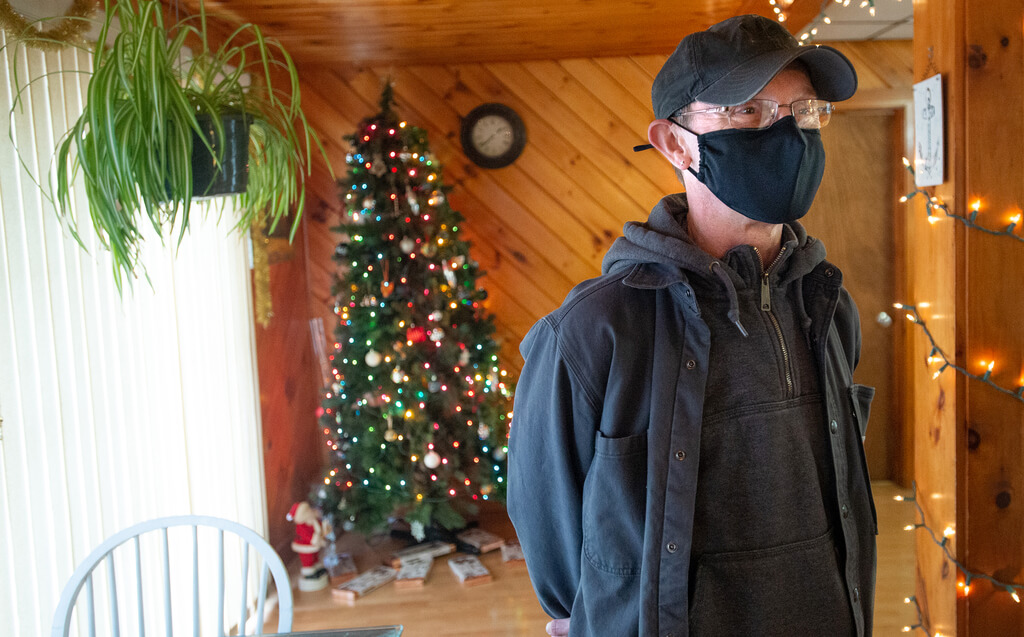 Judy Harrison, Bangor Daily News
The organization that runs most Bangor-area sober homes for people recovering from addiction opened its 10th house on Friday, just 3 ½ years after the group opened its first residence a few blocks down the street.
Eventually the Ohio Street home, built around 1900, will house 10 women. It is Fresh Start Sober Living's second house for females. The other is in Brewer.
The group's rapid expansion is the latest sign of just how hard Penobscot County has been hit by the opioid crisis. The region has consistently accounted for a disproportionate share of Maine's overdose deaths, which statewide set a record last year.
Founder Scott Pardy, who has been in recovery for decades, said the demand for sober housing from those living with substance use disorder isn't slowing down. Fresh Start has 200 pending applications for its 75 beds, which includes the 10 at the new home, according to manager James Rickrode. Currently, there is just one opening.
Applications have increased since the organization launched its website last year and moved the process online, he said.
"People also have heard about us and seen how we've helped people get their lives back on track," he said.
To live at the houses, the men and women must be in recovery, pass drug tests, and be employed or seeking employment. They must also attend recovery meetings, counseling sessions or both. Residents pay $645 a month in rent but buy their own food that often is shared in the communal kitchens and dining rooms.
All of Fresh Start's homes are on the Community Connector bus line because many of their residents don't have valid driver's licenses or access to vehicles because of their criminal convictions.
The homes receive no federal or state funds but are able to accept private donations. They also have received grants from the Eastern Maine Development Corp. for upgrades and repairs.
Rickrode said that he and Pardy decided to look for another property to increase the number of women they serve after Rickrode received 25 applications from women over two months.
Nicole Murphy, 38, will be the house manager at the Ohio Street home, moving across the Penobscot River from Holyoke House, where she was a manager. Murphy went to live at the Brewer home in June after she was released from the Penobscot County Jail on charges that stemmed from her substance use disorder.
"It literally saved my life and I'm very grateful to the program," Murphy said Friday as she helped move furniture into the house.
As a manager, she will oversee the day-to-day operation of the home, make sure residents are following the rules, dispense prescribed medications, see that residents attend AA and NA meetings as well as counseling sessions, and help new arrivals feel comfortable and safe.
"A sober house is a great place for people in recovery to start gaining some accountability, some support and to get a sense of independence," Murphy said.
The newest home, which Craig and Eleanor Mellow sold to Fresh Start, has many of its original features, including a fireplace in the living room, a footed bathtub and marble sink in an upstairs bathroom, and a butler's pantry off the kitchen.
There are pressed tin ceilings in the living and dining rooms. A storage closet in the dining room, originally served as a dumb waiter. There is a stained glass window on the staircase landing. It has up-to-date wiring, a new furnace and a hot water heater. Some antique furniture also was left in the house.
It is one of Fresh Start's most elegant acquisitions, and the third it has opened in the past three months because of the need and demand for help, according to Pardy.
"I don't see an end to it," Rickrode said of the area's opioid crisis.
He said that members of the recovery community in Greater Portland have been encouraging Fresh Start to open sober houses there.
"We have a good foothold in Bangor. It may be time to expand outside the area," Rickrode said.
Despite the need for recovery homes in northern Penobscot County, where a Millinocket recovery center has been paying for people to stay in local hotels, Rickrode said that there aren't enough counseling and other resources currently available there to warrant opening a home.
The lack of transportation services to Bangor also is a problem.