After record year, Bangor airport moves up timetable for next master plan
Posted on January 21, 2020 | Success Stories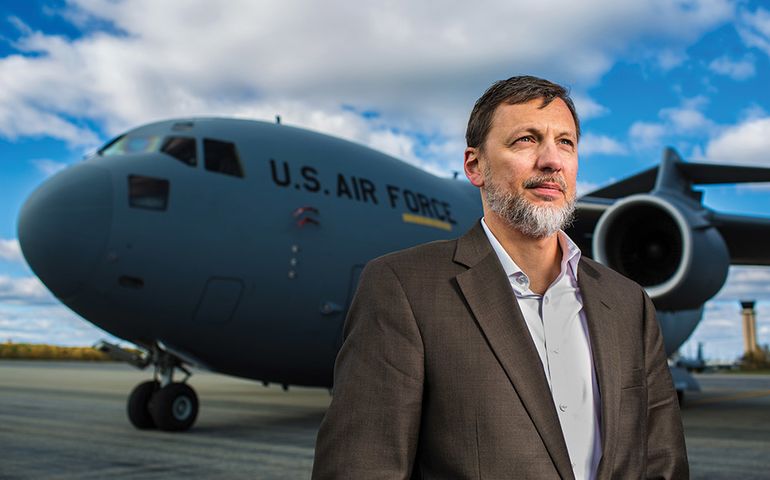 After another year of record passenger volume, Bangor International Airport is speeding up the timetable for its next master plan.
It saw 605,992 domestic passengers last year, up slightly from 602,676 in 2018, according the latest data. Traffic remains at a record high after last year's 12% jump.
"We certainly would love to see those numbers continue to increase," airport director Tony Caruso told Mainebiz on Monday, reiterating what he said in 2018. "But certainly we're very realistic as well."
He added: "Our market, or catchment area, is only so large. We have to go on what our population base is given our geographic location."
On the plus side, he points to a "good mix of business and leisure traffic," and that military traffic is up more than 20% since 2017.
The airport, a joint civil-military public airport owned and operated by the city of Bangor, is served by passenger carriers Allegiant Air, United Airlines, American Airlines and Delta Air Lines.
Given the large volume of passengers, Caruso said it's time for a new master plan, a few years earlier than anticipated. The last update was in 2012, and would normally have been valid for about a decade.
New plan 'sooner rather than later'
"Given the passenger numbers that we're experiencing," Caruso said, "we wanted to get to work on a new master plan sooner rather than later."
Jacobs Engineering, which has crafted master plans for Bangor International in the past and for several other airports, beat out rivals to lead the process. Caruso describes the master plan as a "new flight plan" for both the immediate and longer-term.
Developing a new one will take about 12 to 18 months, starting with a blueprint for planned terminal improvements that Caruso expects to be ready by early to mid-summer.
He expects the wish list to include improvements to the domestic and international terminal to continue to handle strong demand, such as additional gate space a new jet bridge and relocating and/or expanding the Transportation Security Administration passenger checkpoint.
Caruso also said that getting input from tenants and other key stakeholders as well as the community at large would be key to the master plan process, saying, "We do take the input from those folks very seriously."