Brand Refresh and New Website Showcase EMDC as A Resource for Business, Community and Workforce Development
Posted on August 14, 2019 | Press Releases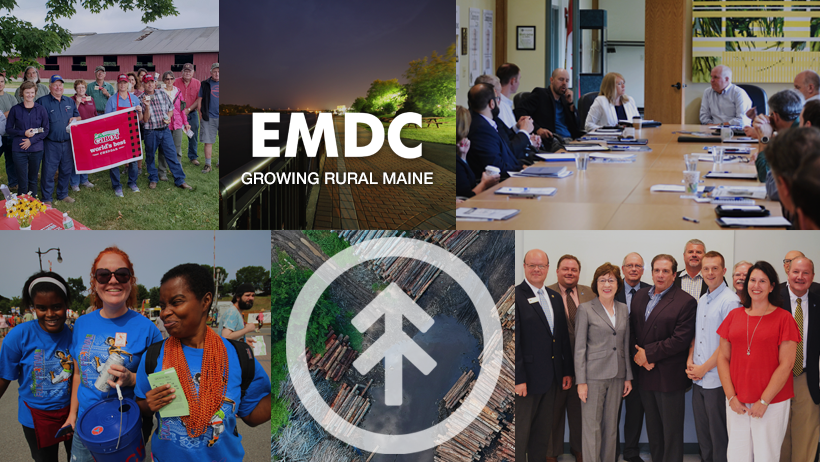 Eastern Maine – One year after announcing new President & CEO, Lee Umphrey, EMDC continues to evolve with a brand refresh and new website.
This is EMDC's first website redesign in almost ten years. "Our new branding and website is vibrant and interactive, and is a reflection of our programs and focus," said President & CEO, Lee Umphrey. "Working with friends and partners, Designlab in Millinocket and community photographer Jeff Kirlin, we are creating a strong brand that captures EMDC's essence in connecting to communities and the region."
The new logo represents forward motion, with three colors coming together to symbolize EMDC's three service areas: business, community, and workforce development. The website showcases EMDC's programs and the people they serve, the vast network of partnerships they use as a resource network to grow rural Maine, and the innovative industries that are driving our economy.
EMDC (Eastern Maine Development Corporation) fosters public-private relationships and leverages resources that help businesses, communities and individuals reach long-term goals and prosperity. EMDC is the only economic development company in the state that provides services to these three groups under one umbrella. Their integrated programs and individualized services accelerate economic and workforce development through this holistic approach.