County officials looking at FEMA funds for storm damage
Posted on May 5, 2020 | News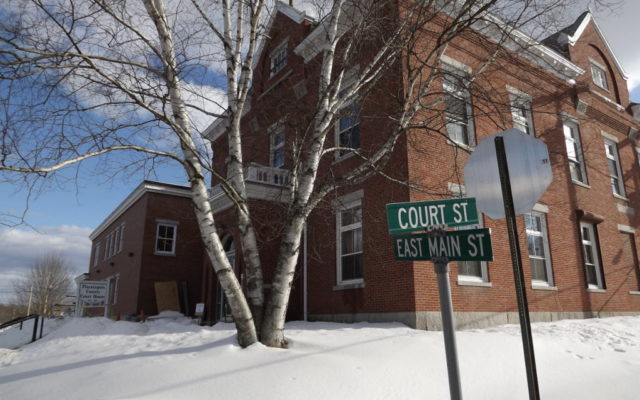 DOVER-FOXCROFT — During the second week of April, a snow storm dumped over a foot of heavy, wet snow on Piscataquis County, bringing down limbs and trees and knocking out power to much of the region and beyond. County officials are looking to recoup some of the costs for the storm damage as the commissioners learned more during a May 5 meeting conducted via conference call.
County Manager Michael Wiliams said about $14,000 in damages has been reported in the Unorganized Territories, with this figure to likely rise once all the information has come in. He said all the information on the storm impact will be submitted by Piscataquis County Emergency Management Agency Director Tom Capraro. If approved, 75 percent of the expenses would be reimbursed with FEMA assistance.
"We're right about the amount we need to be reimbursed," Capraro said. He said the state is required to have sustained $2 million in damages in order to qualify for FEMA monies, but this amount is expected when the final costs are tabulated.
Later in the meeting Capraro was asked who will take care of the remaining roadside debris caused by the storm. He said usually the responsibility falls on the town or state depending on the specific road.
"I think it might be a case of limited crews working," he said, as the priority was to clear the travelways as soon as safely possible.
"You can't have people doing things if it's not essential," Commissioners Chair James White said.
In other business, Williams said he and Commissioner Wayne Erkkinen would be on a conference call later in the day with Eastern Maine Development Corporation "on what's going to be opening up in the county" in response to the timeline established by Gov. Janet Mills in her executive orders.
Letters from the Maine County Commissioners Association have been sent to the Governor on behalf of Piscataquis, Aroostook, Waldo and Washington counties seeking a meeting with her to discuss allowing businesses to open up in these areas of the state that have seen significantly fewer cases of COVID-19 than elsewhere in Maine. White said so far no response has come from Mills' office.
"How valid is the state of emergency with 57 deaths in two months?," White asked rhetorically. He mentioned Piscataquis County has only had one confirmed case of COVID-19 and this patient recovered.
"Fifty percent of the deaths are in one county and 90 percent of the deaths are in a very small amount of places," White said.
"The Governor refuses to let us in the argument and discussion," he said. "Where we do go from here, I guess we don't."
"In the Greenville area most of the businesses make their money from July 4 to Labor Day, if they don't have that period they will need a loan to stay open in the winter," Erkkinen said.
In his report, Capraro said the county EMA has been working to acquire personal protective equipment (PPE) to distribute to police and fire departments, long-term care facilities and others. He said PPE is also being given to school food service workers who are preparing student meals for delivery.
Capraro said his agency is also monitoring area food cupboard numbers for the state. "The need is increasing because more people are out of work, so far we are getting food for everybody," he said.
In his report Williams acknowledged all the department heads for their efforts during the pandemic. "Everyone's doing a good job keeping everybody's spirits up, so thank you all," he said.