EMDC delivers $19 million of COVID-19 recovery funds
Posted on November 13, 2020 | News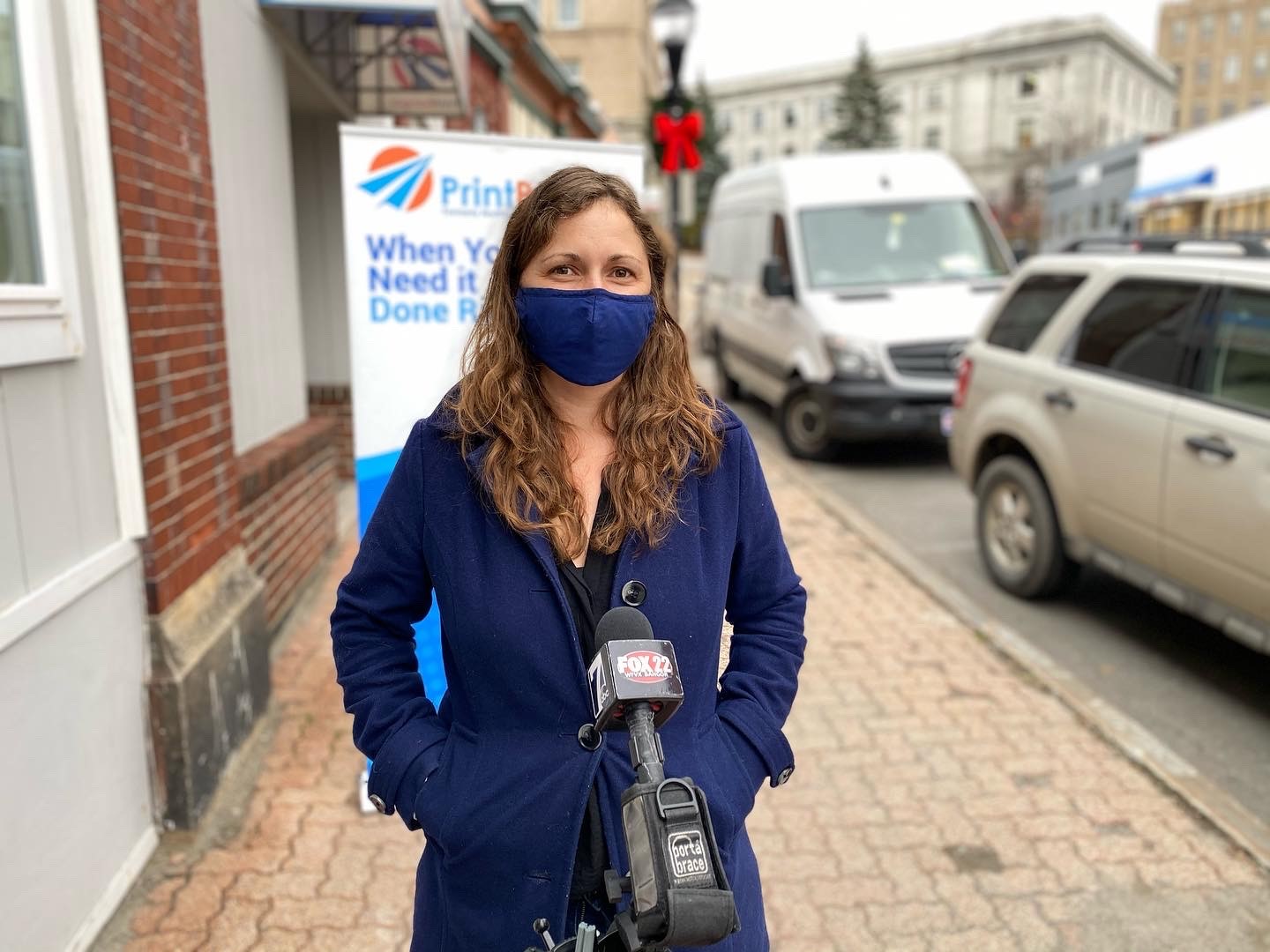 BANGOR — During the past few weeks, Eastern Maine Development Corporation officials delivered $19 million to more than 430 businesses and nonprofit groups in Hancock, Penobscot, Piscataquis and Waldo counties. It was all part of the state's economic recovery grant program, funded by the federal COVID-19 Relief Act.
"This allows us to keep our staff and it allows the community to keep us open. This will take us through the winter months if anything happens," said Print Bangor owner Elena Metzger.
According to EMDC President Lee Umphrey, the money was distributed across a variety of business sectors. He said the hospitality businesses received 33 percent of the grants they delivered.
"The resilience and the strength of our community have gotten them this far and I think this boost of federal funds is really going to help at a crucial time," he said.
Other award recipients came from retail, construction, and entertainment companies as well as nonprofit organizations.
"This grant is just a lifeline to the museum. It really is," said Niles Parker, executive director of the Maine Discovery Museum.
This week's disbursement represents Phase 1 of the program. Any business owner interested in applying for Phase 2 grants should contact EMDC.