EMDC Names Katahdin Region Economic Development Director
Posted on March 29, 2019 | Press Releases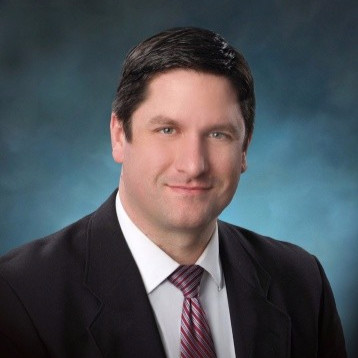 Eastern Maine – Katahdin region native Michael Elliott has been selected by Eastern Maine Development as the Katahdin Region Economic Development Director. In this newly created role, he will help generate further investment and foster opportunity by promoting, developing, and implementing activities that build on existing efforts while creating new opportunities to boost the regional economy. This multi-year effort is partially funded through the Katahdin Woods and Waters National Monument and tax increment financing funds from the Penobscot County Commissioners.
Based in EMDC's office at the Katahdin Higher Education Center, Elliott's first day will be April 22nd, and will serve the towns of Millinocket, East Millinocket, Medway, Patten, Stacyville, Mt. Chase, Sherman and Island Falls. An EMDC employee, he will work in concert and under the auspices of the Katahdin Region Development Board which was created to oversee the position. "Michael's connection to our region and impressive background and skills will enrich our efforts to diversify the entire region with long term and sustainable investments and growth," said former U.S. Representative, Mike Michaud, who serves as the Chair of the Katahdin Region Development Board.
Elliott has a history of orchestrating and executing initiatives within the non-profit and business sectors of Maine. An employee of Northern Light Health for the past four years, he worked with employees and stakeholders to oversee and ensure project efficiencies as Process Improvement of Lighthouse Web Solutions. Elliott, acknowledging the natural resources and year-round outdoor opportunities of the area is looking forward to "attracting and empowering businesses and investors. This role presents a real opportunity to retain and attract new residents and businesses to the region that will enrich and diversify who we are and what it means to have it all in Maine," he shared.
Lee Umphrey, President & CEO of EMDC said, "Creating this position is the product of a model collaborative process between the people of the Katahdin region, Penobscot County Commissioners and EMDC. With the financial and visionary support of the Penobscot County Commissioners, we will prosper together. The Katahdin community has displayed great resiliency, vision and rigor in moving towards a new economy that is forest and innovation based.  In many ways Mike Elliott is perfectly suited to assume this role as a catalyst for further success.  He has local roots and a deep connection and passion for the Katahdin region. His expertise in workplace improvements and technology will enhance ongoing efforts while finding new opportunities and innovative approaches for the entire region."
Eastern Maine Development delivers hands-on programmatic and support services that help businesses, communities and individuals reach long-term goals and prosperity. EMDC is the only economic development district in the state that provides workforce development, business lending and support, procurement assistance, and community services all under one umbrella. Their integrated approach to economic development leverages programs and maximizes impact in Eastern Maine and beyond.