EMDC names new Katahdin Region economic development director
Posted on May 12, 2021 | Katahdin Success Stories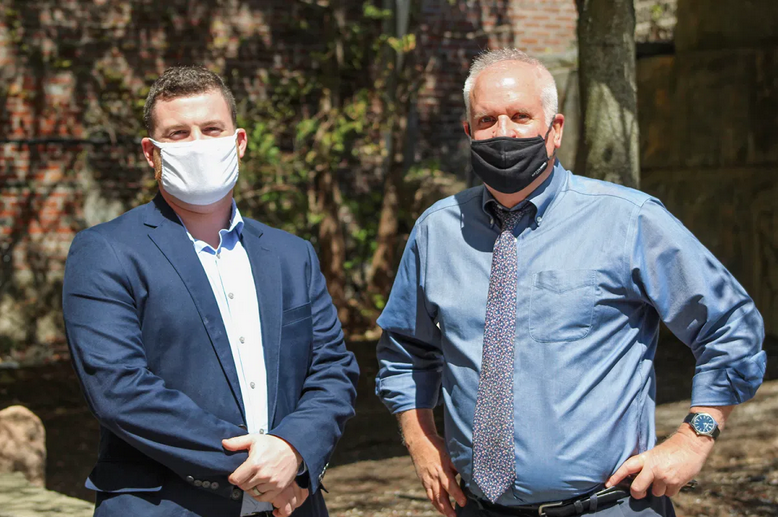 Eastern Maine Development Corp. has named Peter Jamieson as Katahdin Region economic development director, replacing Michael Elliott, who stepped down in February.
Jamieson, who has been director of the Katahdin Chamber of Commerce for the past year and a half, will work on programs and development that catalyze economic growth in the eight towns that make up the EMDC's Katahdin Region, collaborating with local, state and federal partners.
The position comes under the EMDC, but is part of a multiyear partnership funded and supported by the Penobscot County Commissioners. The role is overseen by the Katahdin Region Development Board, which was created for that purpose.
"We are delighted to have Peter join our efforts, with his deep local roots and passion for the Katahdin region," Lee Umphrey, president and CEO of EMDC, said in a news release. "He will reinforce the progress made in the past two years, focusing on priorities and values for people in the region's towns and unorganized territories."
The position is based in EMDC's office at the Katahdin Higher Education Center in East Millinocket. The region comprises the Penobscot County towns of Millinocket, East Millinocket, Medway, Patten, Stacyville, Mound Chase and Sherman, as well as the Aroostook County town of Island Falls and the unorganized territories in the region.
Umphrey said Jamieson, along with the collaborative regional spirit of the county commission and EMDC that created the Katahdin Regional Development Board, will "continue finding new opportunities and innovative approaches that boost the entire region."
Jamieson, a Millinocket resident, had been director of the Katahdin Chamber of Commerce since November 2019. "His diverse experience supporting and advocating for businesses in the region," made him the person for the job, the release said.
When the position was first created in December 2018, it was described as the primary link among businesses, industries, community groups, developers and funders. Elliot was hired in March 2019, coming to the position after four years as a process improvement consultant. at Northern Light Health, in Bangor. Elliot returned to Northern Light in February as manager of finances and business.
Jamieson will continue with the Katahdin Chamber of Commerce as president of the board of directors, a role that "further reinforces his work with the KRDB and businesses in the region," the release said. He is also chair of the Millinocket school board, a member of the town of Millinocket Sustainability Committee and on the Pir2Peer Recovery Center board of directors.