Federal funding comes to hospitality, tourism, and retail shops at the perfect time
Posted on January 1, 2021 | Success Stories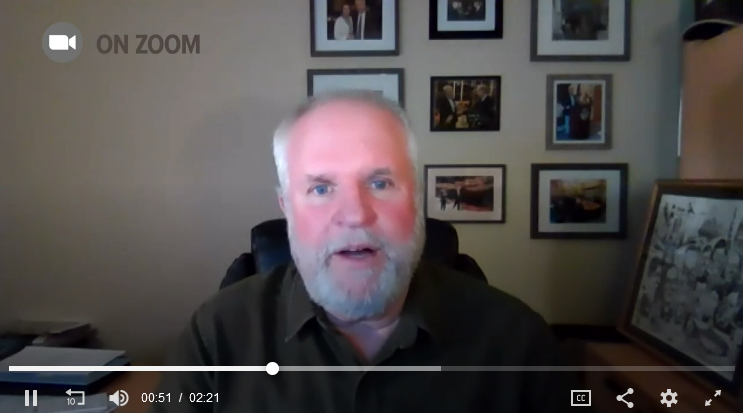 The third phase of federal CARES Act funding will go to qualified retail, tourism, hospitality, and other businesses as they prepare for upcoming challenges
BANGOR, Maine — Even though we all know it, small business owners don't need to be reminded of how difficult a year this has been. When the coronavirus pandemic came to Maine, shutdowns soon followed and an uphill battle against COVID-19 has continued for shop owners ever since.
Restaurants were closed for in-person dining and were forced to cater to curbside pickup or take-out options in March. Some were able to open weeks later in May, others closed for good. Executive orders that reduced capacity limits added another dent to the industry while it desperately waiting for federal funding.
The CARES Act answered that call as hundreds of Maine's businesses benefited from a series of grant programs and loans.
The most recent round of aid focused on hospitality, tourism, and retail businesses along with restaurants, breweries, wineries, the lodging industry. The payments were sent out this week.
Like all grant programs, phase three of federal aid required businesses to apply if they met the qualifications which include:
• Annual gross sales must be between $24,000 and $12MM;
• Have a Maine sales and use tax account with Maine Revenue Service;
• Be headquartered in Maine (as registered with the Maine Secretary of State Office);
• Be current and in good standing with all Maine State payroll taxes, sales taxes, and state income taxes (as applicable) through September 30, 2020;
• Be in good standing with the Maine Department of Labor;
• Not be in bankruptcy;
• Not have permanently ceased all operations;
• Be in consistent compliance and not be under any current or past enforcement action with COVID-19 Prevention Checklist Requirements
All applying businesses needed to experience a 20 percent or greater loss in gross sales compared to last year.
Lee Umphrey is the President and CEO of the Eastern Maine Development Corporation, one of the seven distribution centers responsible for delivering the payments.
Umphrey said Thursday he was part of the team working with Governor Janet Mills to plan these grant programs.
"How can we help people who need it the most? And that's why this last round had that amount of money," Umphrey said.
The maximum grant amount a business can receive in this round is $36,000. Hundreds of businesses from all 16-counties in Maine received that maximum payment.
"Those funds will keep us open, keep our staff employed, and keep the motor floating until things change," Steve DiMillo, owner of DiMillo's On The Water, said.
He added without this grant program, the Paycheck Protection Program, and earlier aid, his restaurant would be closed.
Other Portland businesses will also use these funds to pay employees.
"It's our biggest expense and it's very important for us to keep all our people working and keep them employed," Becky's Diner General Manager Zach Rand said.
Smaller stores like Valentine Footwear in Bangor will use the funds for other things. Summer Allen owns the shop and she's the only full-time employee, but in her industry, to make a profit, you need product.
"The vendors can only be so forgiving on how late your bills can go," she said.
Allen said she was grateful to receive this grant after not receiving aid from prior distribution phases. Another thing she's thankful for is the constant support of local businesses this year.
"This year has been great for a lot of shop local, buy local movements because it's woken a lot of people up," Allen said.
The small business wave of support can't come crashing down now according to Betsy Lundy. Lundy is the Downtown Bangor Coordinator and Cultural Liason and said the next few months will be tough for locally-owned stores and shops.
"Shifting your purchasing power to the local businesses for those everyday needs especially in the first quarter becomes really imperative," Lundy added.
Heading into the bleak midwinter, uncertainty is the biggest concern for these store owners and managers. If COVID-19 cases continue to rise in Maine, another business shutdown would be fatal for hundreds. While the federal aid helps, for now, Umphrey said the state needs more.
"I don't think that's enough for what we're dealing with," he said. "We need help on Main Street, in small communities, and in small businesses."
As we try to forget 2020, business owners will not be forgetting their adaptation skills in the new year.