GO Lab gets $2.4M in FAME financing and other funds for Madison plant
Posted on September 10, 2019 | Success Stories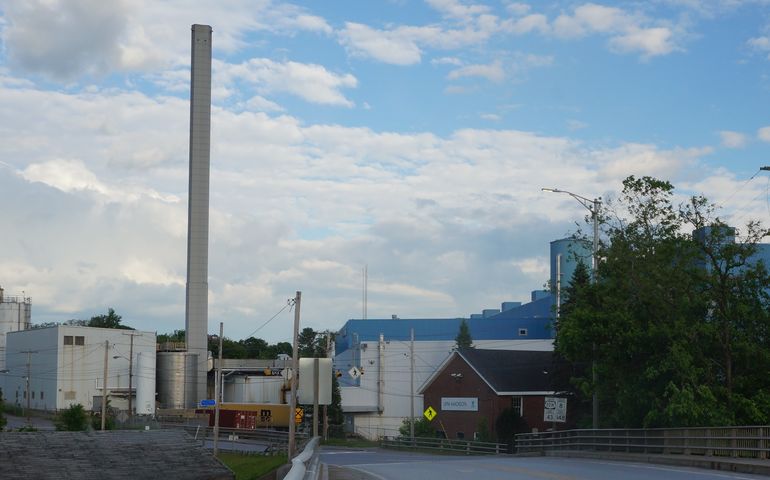 By Mainebiz Staff • September 10, 2019
GO Lab Inc., the Belfast building products manufacturer that last month closed on its purchase of the shuttered Madison Paper Industries mill, has received $2.4 million in financing to help with the deal and begin retrofitting the plant.
The funding package includes a $1.2 million loan underwritten by the Finance Authority of Maine, with partners Coastal Enterprises Inc., Maine Technology Institute and the Eastern Maine Development Corp., according to a news release Tuesday.
In addition, the Maine Maine Rural Development Authority has approved $500,000 in financing for the project, while the town of Madison has authorized a $400,000 loan, most of which will come from a Community Development Block Grant and will be used for engineering costs.
The Somerset Economic Development Corp. has also authorized a $300,000 loan for the project.
GO Lab plans to manufacture three wood-fiber insulation products at the 600,000-square-foot mill, which has been closed since 2016 and later listed for sale at $2.5 million. The company claims the new products, to be marketed under the name Timber Pure Technologies, will be more environmentally friendly, better performing and potentially less expensive than traditional types of insulation.
The mill must first be refurbished and equipment imported from Germany and installed. GO Lab expects to begin production in the second half of 2020, becoming the first U.S. producer of wood-fiber insulation and providing 100 well-paying jobs for Mainers.
"GO Lab's innovative product line is a perfect fit for Somerset county in terms of available and capable workforce and the readily available raw material needed for production," said SEDC Executive Director Christian Savage in the release. "The collaboration between several private and state agencies to make this project happen is a true testament of what doing business in Maine is all about."