Guilford company will get $75.5M from feds to make more testing swabs
Posted on April 30, 2020 | News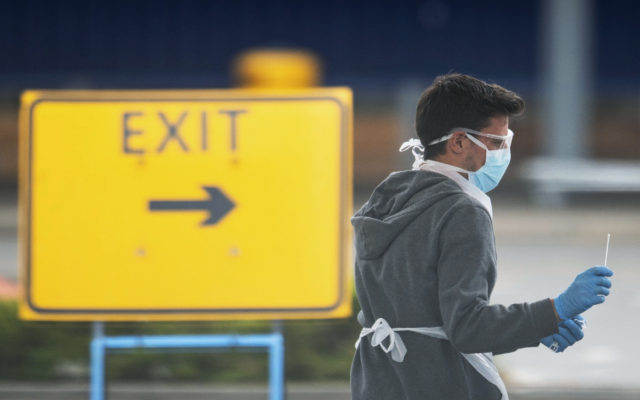 The federal government is providing $75.5 million to the Guilford medical products company that is expanding production of the testing swabs that are critically needed to detect the coronavirus.
Puritan Medical Products plans to add around 140 new workers to boost production of the swabs at a second location in Pittsfield, the BDN reported Wednesday. Puritan is one of two manufacturers in the world of the nasopharyngeal flocked swabs used to test for COVID-19, the illness caused by the coronavirus.
It is partnering with two other large Maine companies, Bath Iron Works and Cianbro, to boost production of the swabs with funds allocated through the federal Defense Production Act. The U.S. Department of Defense said the funding will help Puritan double its swab production at the new facility, where production will start in May.
Bath Iron Works will produce machinery to help with the effort, according to Christopher Knight, a spokesperson for U.S. Sen. Susan Collins. It will supply 30 of the 40 machines needed to expand Puritan's production, he said.
Bath Iron Works spokesperson David Hench didn't immediately respond to a request for comment Thursday.
Puritan plans to formally announce the expansion Thursday afternoon during an event at a Cianbro facility on North Main Street in Pittsfield, according to Collins' office.
The company hasn't said where in Pittsfield the new facility will be located or what Cianbro's role will be.
The federal contract will boost Puritan's monthly production of swabs by 20 million by the end of May, according to Lt. Col. Mike Andrews, a Defense Department spokesperson.
As of March, Puritan was only able to produce up to 1 million of the flocked swabs needed for coronavirus testing each week — or about 4 million per month — according to Timothy Templet, a co-owner and executive vice president of global sales.
The company says it makes more than 1,200 different types of swabs for a variety of industries — not just those needed for COVID-19 testing. Its swab production of all types normally totals more than 12 million per day, the company said earlier this month in a blog post.
The company employed about 300 people in March, and said earlier this month that it was hiring 30 temporary workers.
Maine's congressional delegation and the nonprofit Eastern Maine Development Corp. have also been helping Puritan Medical Products to procure federal funding and recruit staff to boost its production of swabs, EMDC's president and CEO, Lee Umphrey, said on Wednesday.
Puritan Medical Products has so far declined to comment on the expansion.