Husson raises $38M ahead of College of Business building project
Posted on January 20, 2020 | Success Stories
Husson University in Bangor expects to break ground on a new building for its College of Business this April after raising $38 million in cash and pledges in its first comprehensive campaign, the university said Friday.
Funds raised in Husson's "Shaping Our Future" campaign included a $4 million gift from the Harold Alfond Foundation, the largest-ever in the school's history.
Originally, Husson's campaign had a fundraising goal of $21 million.
But after $16 million in pledges came in during the initial silent phase, and because of the need for a new business school facility, trustees set a new goal of $30 million at the time of the public launch in October 2015.
"We accepted the challenge to do more because we believe in a better future," said Husson President Robert A. Clark. "This successful campaign has made it possible for us to better support the success of our students and serve as a catalyst responsible for the economic future of our state. There is no greater calling for any institution than the transformation of students' lives and the education of our future leaders."
Construction on the new College of Business building, expected to cost around $17.2 million, is due to start this April. The funds raised will also go toward 51 endowed scholarships and to add to Husson's endowment.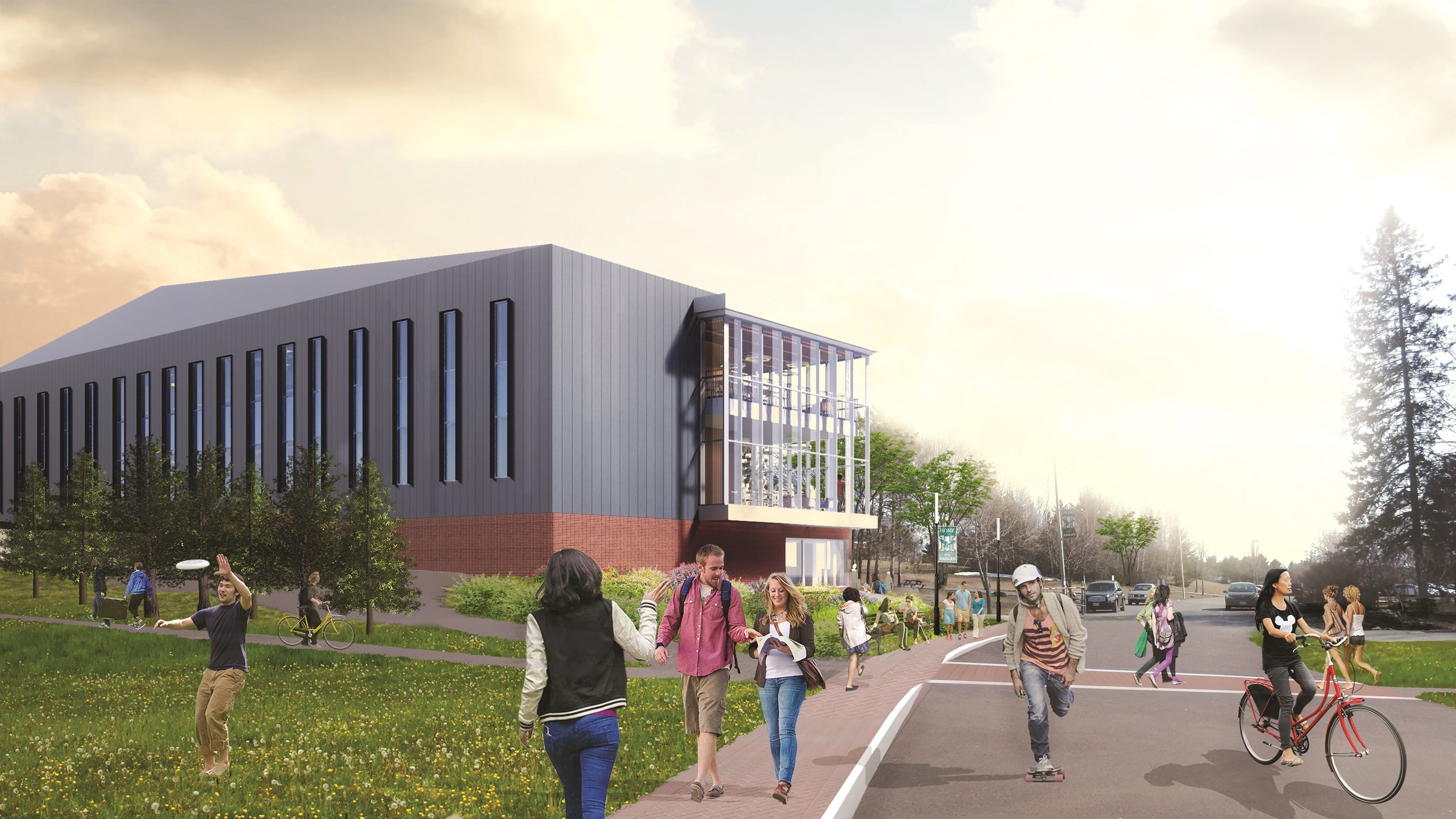 The new structure will feature around 42,500 square feet of classrooms and offices, supported by advanced technology infrastructure. Husson said the building will foster "the cross-pollination of science and entrepreneurship in modern, unique learning space devoted to innovation and interdisciplinary learning."
"It took a team effort to reach and exceed our fundraising goals," said Sarah Robinson, Husson's vice president for advancement. "The strong support shown by alumni, businesses, foundations, the community, students, faculty and staff for this project show that Husson University has a wide base of support. Our Husson community feels like a family, and everyone who contributed to this campaign is responsible for helping to shape the future of this institution and our students."
A Husson spokesman told Mainebiz that the architects on the new building are Harriman and Goody Clancy.