Maine-based swab producer, Puritan Medical Products, nationally recognized as Inc. Magazine's '2020 Company of the Year'
Posted on January 7, 2021 | Success Stories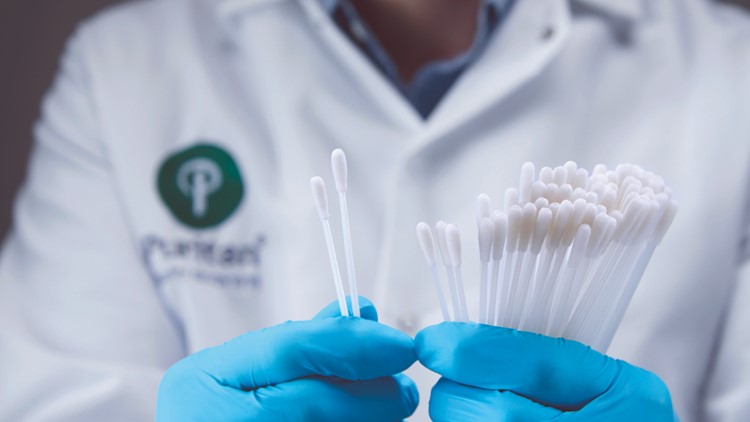 Governor Mills and the Maine Dept. of Labor congratulate the company for their national recognition.
AUGUSTA, Maine — Governor Janet Mills and Commissioner of the Maine Department of Labor Laura Fortman are congratulating Puritan Medical Products for being named Inc. Magazine's 2020 Company of the Year.
"Puritan Medical Products embodies the long and proud tradition of Maine businesses stepping up during tumultuous times to meet the needs of our state," said Governor Mills. "On behalf of the people of Maine, I thank Puritan for manufacturing critical testing supplies during the pandemic and congratulate them for this well-deserved honor."
Inc. Magazine launched their inaugural Best in Business awards, including the Company of the Year award, which celebrates businesses making a positive impact in their industries in 2020. In its inaugural year, the program attracted 2,700 entries across 37 categories.
Puritan was selected for recognition for being one of two companies in the world manufacturing nasal swabs necessary for COVID-19 testing and for its rapid expansion to meet testing demands during the pandemic.
To meet their workforce recruitment needs, Puritan partnered with the Central Western Maine Workforce Board and its service provider, the Eastern Maine Development Corporation, to recruit over 300 employees to meet manufacturing demand for nasal swabs during the pandemic.
"It is public and private partnerships like these that make a true difference in the lives of Maine workers and businesses," Commissioner Laura Fortman said. "Congratulations to Puritan Medical Products on being recognized for their incredible hard work and tenacity during these challenging times."
"Puritan represents the best of what Maine has to offer and showcases the strength of Maine's workforce system," said Guy Langevin, Chair of the State Workforce Board. "This 100-year-old Maine-based family business rose to the challenge of providing desperately needed swabs for the world's COVID tests. They are a testament to Maine businesses' shared commitment to doing what is necessary to help our neighbors."