Maine business, education leaders press case for immigration reform
Posted on February 23, 2021 | Success Stories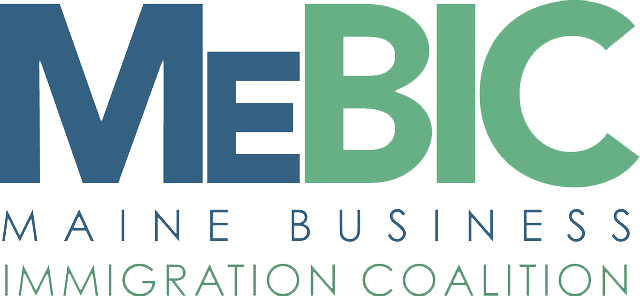 More than 80 Maine business and higher education institutions on Tuesday unveiled a resolution, the Maine Compact on Immigration, calling for sweeping reforms to attract more immigrants to the state and its workforce.
The compact is a set of key principles for federal immigration reforms that are responsive to the needs of Maine's employers, and for state and local policies to make Maine a destination of choice for immigrants. The agreement makes the case for attracting and retaining talent as critical to economic recovery.
It was signed by heads of chambers of commerce, trade associations, individual businesses and institutions of higher education.
All have pledged to work to inform and educate policy makers on immigrants' economic contributions to Maine's economy and the need for an immigration system that allows Maine's economy to flourish. To back up the case, they point to research showing that immigrants held $1.2 billion in spending power in 2018 alone and paid $464 million in federal, state and local taxes.
"The COVID-19 pandemic has only brought the role of immigrants into Maine into sharper focus," they argue in an open letter to members of Maine's Congressional delegation in Washington, D.C. "New Americans fill vital roles in Maine's and the nation's response efforts … and will play a critical role in Maine's recovery.
"As policymakers continue to navigate the response to this crisis, it is imperative that no one is left behind," the letter continues. "Our federal immigration system, together with state policies, must ensure that immigrants can continue to thrive in the years to come, further strengthening Maine's economy and recovery."
Supporters of the compact point to it as the first organized effort to articulate a unified business and educational voice in Maine on immigration issues at the federal, state and local level.
The compact was unveiled in a virtual event Tuesday morning.
"Immigrants are critical to growing Maine's economy," Maine State Chamber of Commerce President and CEO Dana Connors said in a news release. "Maine's population and workforce are aging, and employers across the state continue to be challenged by the size and skill level of the workforce. It is imperative that Maine reverse these trends, and immigrants are an important part of the solution."
More information about the Maine Compact on Immigration is available online.
Other comments
"Our federal immigration system is broken and desperately needs to be fixed." — David Barber, specialist in business development, Tyson Foods, and Maine Business Immigration Coalition president
"The future of our workforce depends on the reforms outlined in this document, and we look forward to working with policy makers in Augusta and Washington to make them a reality." — Quincy Hentzel, Portland Regional Chamber of Commerce president and CEO
"Immigrant teammates are crucial to our ability to produce high quality seafood products at our plant in Saco. Without the work that they do, we would not be able to buy or sell the five million pounds of lobster we purchase from Maine fishermen each year, so their impact reverberates throughout the entire marine industry." — Ben Conniff, co-founder and chief innovation officer at Luke's Lobster
"Immigration policy needs to prioritize humanity and reason over rhetoric. The future vitality of Maine, its institutions, and its innovation economy depends on full participation from a global community." — Clayton Spencer, Bates College president and a 2018 Mainebiz Woman to Watch honoree