Maine Department of Labor receives up to $6.28 million federal grant to help those impacted by opioid use
Posted on February 19, 2020 | Success Stories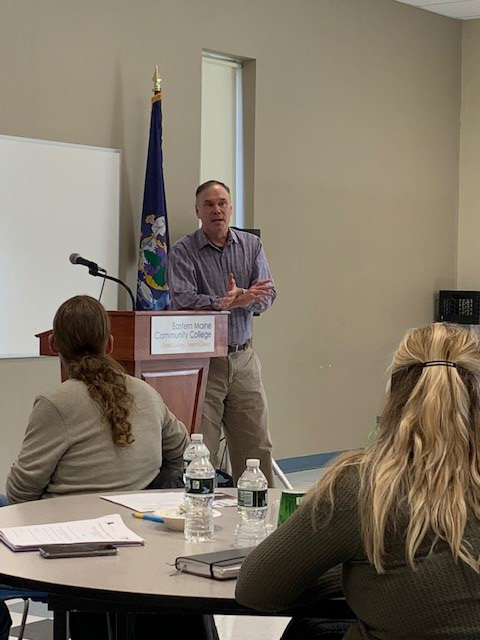 MAINE – The Maine Department of Labor is pleased to announce that the State has been awarded a grant of up to $6,281,891 by the U.S. Department of Labor to help those affected by substance use disorders, in particular those related to opioids. Addressing substance use disorder is a priority for Governor Mills' administration.
Governor Mills established the Prevention and Recovery Cabinet shortly after taking office, and pledged support in her State of the State to people who have been affected by substance use disorders. She called for state agencies and community leaders to do their part to join together to address the opioid epidemic.
This two-year grant will facilitate that goal by helping 683 people, who are either in recovery from substance use disorder or looking to go into substance use treatment fields, enter or re- enter the workforce. It will:
Help individuals affected by substance use disorder learn the skills needed to get good-paying jobs and to prepare them for successful careers.
Develop training for individuals looking to work in treatment professions and strengthening partnerships across various health care professions.
These programs build on the Department's core employment services programs which help all Mainers prepare for and find good-paying jobs that can sustain their families as well as provide skilled workers for the state's businesses. "We know that many people who are affected by substance use disorder struggle to maintain regular employment, which means that they also likely struggle to support themselves and their family financially," Commissioner Laura Fortman said. "The State's economic plan estimates that at least 6,000 people have faced barriers to rejoining Maine's workforce due to opioid use, this grant will help those workers obtain the skills necessary to be successful."
The grant was developed by the Department and the local workforce boards(the Central Western, Coastal Counties and Northeastern Workforce Development Boards). Development of the grant submission was supported by the J.T. Gorman Foundation and the Eastern Maine Development Corporation. The grant will facilitate and strengthen community partnerships needed to tackle the opioid health crisis and its impact on workers. Funding will support outreach and delivery of employment services at recovery centers and residences, state and county correctional centers, providers of health and counseling services. These new resources will strengthen collaborative work with employers who already hire those in recovery.
Employment and training services will be delivered statewide through the CareerCenters, Aroostook Community Action Program, Eastern Maine Development Corporation, Western Maine Community Action, and Workforce Solutions – Goodwill Northern New England.
Complete grant implementation and eligibility details will be posted online as soon as they become available at https://www.maine.gov/labor/.
For more information on Governor Mills' response to Maine's opioid epidemic, visit https://www.maine.gov/future/initiatives/opioids
The Maine Department of Labor is an equal opportunity provider. Auxiliary aids and services are available to individuals with disabilities upon request.