Maine PTAC's government contracting assistance 'instrumental' in helping local businesses grow
Posted on September 16, 2019 | Press Releases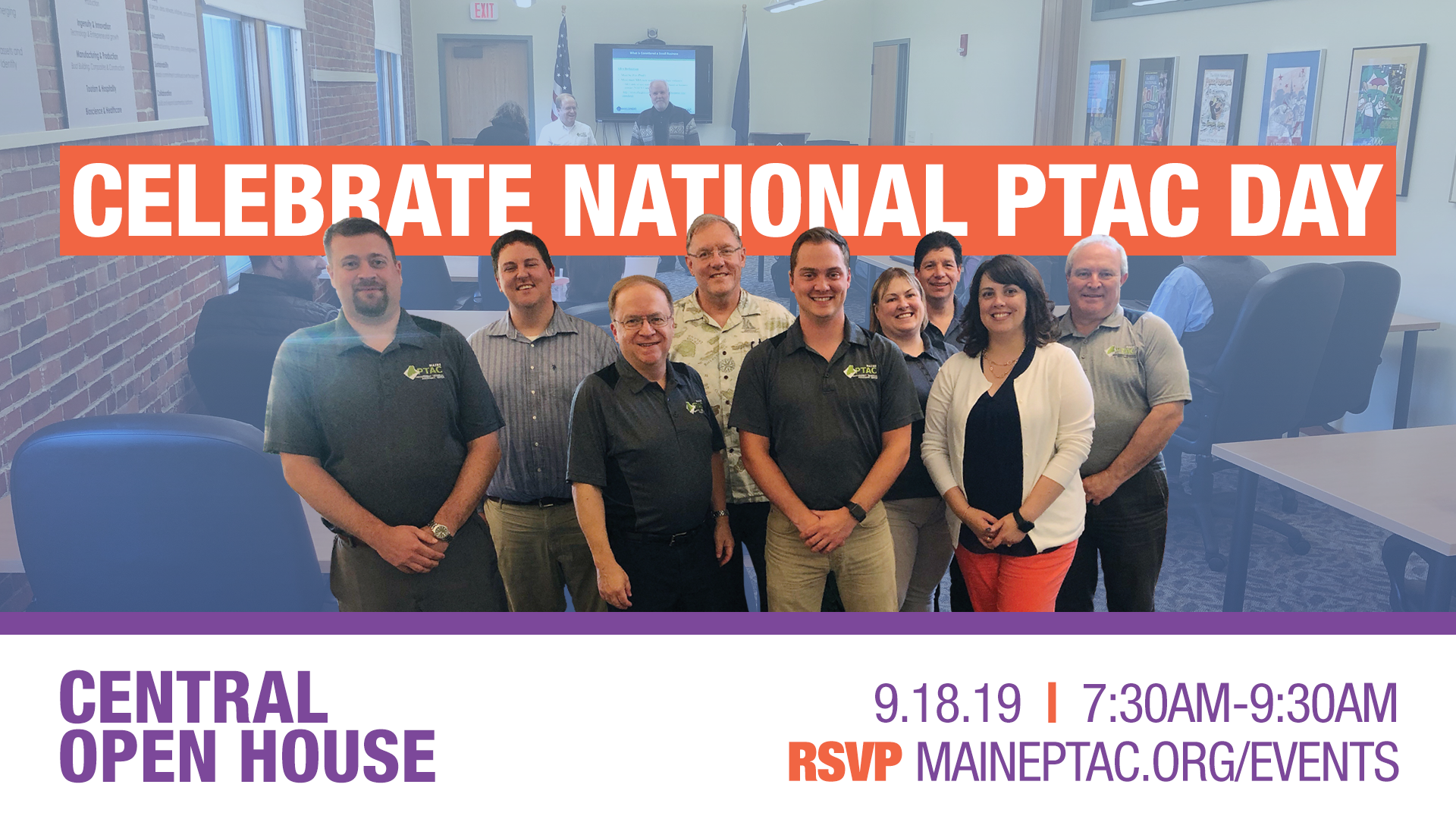 Statewide – Eastern Maine Development Corporation's Maine PTAC (Procurement Technical Assistance Center) program is celebrating the success of their clients, offering networking opportunities, and welcoming businesses to free workshops and open houses for National PTAC Day, this Wednesday, September 18th. Part of a nationwide network of PTACs, the day recognizes free government contracting assistance programs across the country.
"Maine PTAC was instrumental in solving the government contracting puzzle our leadership development business faced," shared Kim Balcavage, Co-Founder of Freeport-based leadership development company, Lead Forward, a division of Crestcom Leadership. "We had no idea where to start and they guided us the entire way with patience, knowledge and understanding."
The second annual National PTAC Day will be celebrated by 96 PTACs. "We're coming together for one special day to recognize the success of the tens of thousands of small businesses who have benefitted from training and technical assistance delivered by their local PTACs," said Maine PTAC Program Manager, Ken Bloch.
In the last 12 months, Maine PTAC helped 979 Maine businesses sell over $630 million to local, state and federal governments. Contracting opportunities are available for businesses ranging from local bakeries, to well-known shipyards. For EMDC, the Maine PTAC program fits seamlessly into the other services offered by the economic development company, with some clients taking advantage of several services they offer.
"Maine PTAC is an integral part of our overarching effort to boost businesses, communities and individuals and drive growth in Eastern Maine and beyond," shared EMDC's President & CEO, Lee Umphrey. "Through one-on-one counseling we're able to understand the full scope of our client's needs, and can offer our other services including workforce development and business lending."
To learn about National PTAC Day and other events in your area, visit www.maineptac.org/events or email maineptac@emdc.org.
EMDC (Eastern Maine Development Corporation) fosters public-private relationships and leverages resources that help businesses, communities and individuals reach long-term goals and prosperity. EMDC is the only economic development company in the state that provides services to these three groups under one umbrella. Their integrated programs and individualized services accelerate economic and workforce development through this holistic approach.
# # #