MCF awards $100K in grants to boost connectivity statewide
Posted on December 5, 2019 | Katahdin Success Stories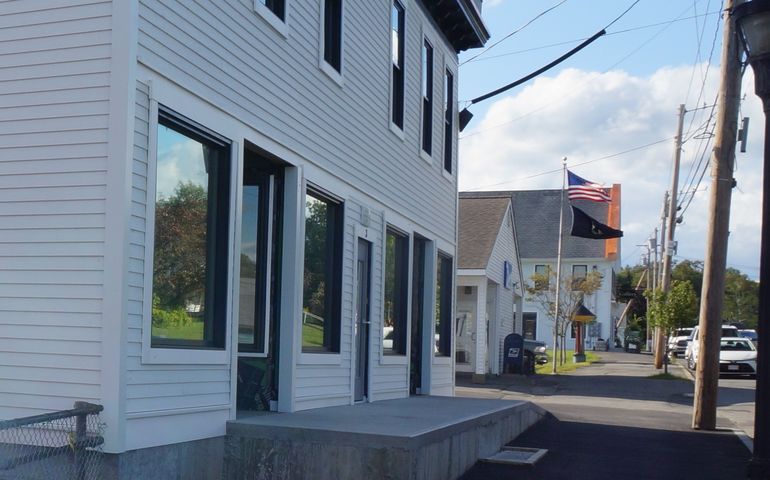 The Maine Community Foundation on Wednesday announced more than $100,000 in grant awards to Monson, Portland and seven other beneficiaries, for initiatives aimed at boosting high-speed internet services statewide.
Funds totaling $100,364 were awarded by the foundation's Community Broadband Grant Program, which aims to increase the number of Maine people, communities, and businesses with access to high-speed internet service and to enhance their ability to effectively use the technology.
The town of Monson will receive $7,000 to provide Wi-Fi in its downtown. The city of Portland will get $11,814 to establish Wi-Fi in an emergency shelter serving homeless families and asylum seekers.
"Increasingly, quality of life — and communication — for Maine people, communities, and businesses is improved by the ability to access reliable, affordable high-speed internet," said Maggie Drummond-Bahl, Maine Community Foundation senior program officer, in a news release.
"We are proud to be one of many partners helping to boost local and regional efforts to improve connectivity across Maine," she added.
Other grant recipients and amounts
3BIB (3 Bridged Islands Broadband) Co.: $10,550 to assist municipalities of Georgetown, Arrowsic and Southport in forming an interlocal agreement and acquiring grants for fiber to the home broadband system.
Bucksport Regional Health Center: $15,000 to assess how virtual care technologies in rural Maine communities are used, address healthcare access and digital disparities, and support digital health collaboration.
Intercultural Community Center: $15,000 to provide access to computers and basic computer literacy courses for local immigrant populations to build resource skills for economic and social integration.
Island Commons Resource Center: $10,000 to provide a high-speed internet connection for use by staff, caregivers, visiting specialists, residents and the community.
Monhegan Island Sustainable Community Association: $6,000 to establish an affordable internet access subsidy program that will enable year-round island residents to obtain quality internet service regardless of income.
Our Katahdin: $10,000 to provide staff support for the Katahdin Region Broadband Utility and technical capacity for negotiating fiber network implementation and ownership contracts; and
West Kennebec Lakes Community Broadband Association: $15,000 to complete broadband planning project and present findings by hosting two community-wide meetings in all six member towns.
The Community Broadband Grant Program will continue in 2020 and 2021, with details available online. Applications are due by Oct. 15, 2020.