National Monument signs are going up
Posted on December 17, 2019 | Katahdin Success Stories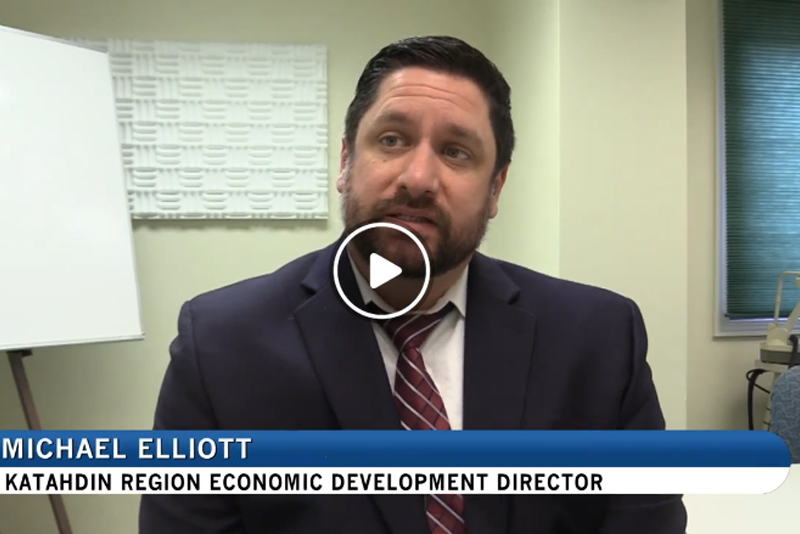 KATAHDIN REGION – It might be just a sign, but economic officials believe new postings leading to Katahdin Woods and Waters National Monument are really a sign of what's still to come for the area.
"Now that the signs are up, I think we will see more and more people coming and visiting," said Mike Michaud, the chair of Katahdin Region Development Board.
This month and last month, 17 signs have gone up pointing out the way to the Katahdin Woods and Waters National Monument.
Katahdin area officials said visitors to Katahdin Woods and Waters National Monument have increased by about 15 percent recently.
It's been a part of the National Park Service for only a few years, so it has been a challenge to get to for people "from away"…
"Talking with someone from Medway, an individual came up here and evidently they got lost and somehow ended up in Madawaska, Maine trying to find the monument," said Michaud.
The signs are being installed by the National Park Service, but leaders of the Katahdin Region Development Board support the project. And they said the signs encourage people to travel through towns like East Millinocket and Staceyville.
Michael Elliott, the region's economic development director, sad it would, "allow folks to not only experience the wildlife, but the local culture and amenities that are available."
The Katahdin Region Development Board aims to revitalize the area, in the wake of multiple mills closing.
"What's really happening right now is these eight communities and unorganized territories are really coming together to find common vision," said Elliott.
They feel this is one step in boosting tourism and attracting new businesses.
So next time you're on I-95 near Medway or Route 11, keep an eye out.
The last couple signs go up this month.
"We're just going to continue moving forward in a positive way and the National Monument is definitely a part of it," said Michaud.