Calais Moves to Create Opportunity Zone Fund
Posted on August 5, 2019 | Opportunity Zones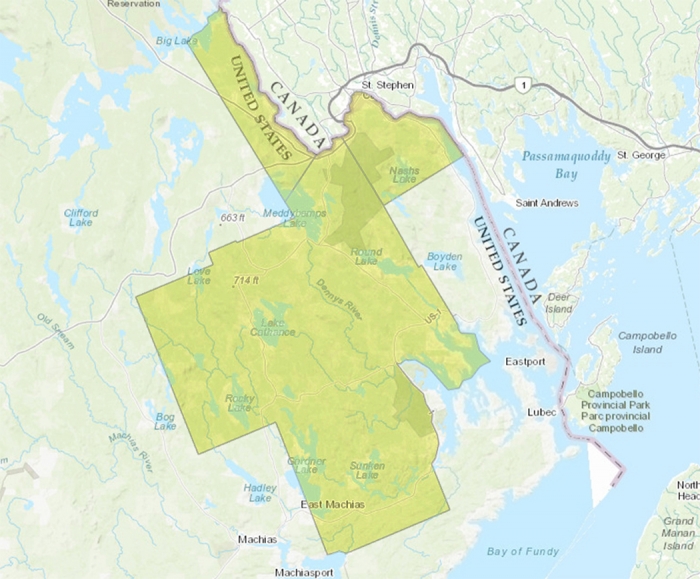 By Lura Jackson, The Calais Advertiser • February 20, 2019 8:42am
What if the billions of dollars possessed by corporations in offshore accounts could be brought back into the United States without penalty to specifically help its most economically distressed areas? The premise is the basis of the federal Opportunity Zone incentive, created as part of the Tax Cuts and Jobs Act of 2017. With Opportunity Zones now established around the state – including a large area of Washington County – Calais is pushing forward to take full advantage of the potential benefits that come with being an Opportunity Zone.
The details of what it means to be an Opportunity Zone and how Calais can set up an appropriate fund to attract investors as quickly as possible were addressed at the February 14th City Council meeting by Brien Walton, Chairman & Chief Executive Officer of Acadia Capital Management II in Bangor.
There are 32 Opportunity Zones around the state, each of which was named by Governor Paul LePage in May of 2018. The zones are primarily ones that are economically challenged. Washington County has the largest conjoined Opportunity Zone tract outside of a large tract in Aroostook County. It includes Baileyville, Whiting, Dennysville, Pembroke, Baring, Meddybemps, and Calais.
Simply being named an Opportunity Zone doesn't accomplish anything, however, Walton explained. Municipalities that have received the designation must set up an appropriate Opportunity Zone Fund structured within regulations that will enable investors to establish an account.
Once an Opportunity Zone Fund is established, investors harboring capital gains can defer the IRS's Capital Gains tax of 20 percent by "rolling over" it over into the Opportunity Zone Fund, Walton explained. In other words, rather than paying it to the IRS, it can be invested in communities. "It's basically free money," Walton said. Additional federal provisions will refund up to 39 percent of project costs to the investors.
The amount of potential funding that could be generated by investors is staggering. "Because there is $6.1 trillion in unrealized capital assets, this means that if all of those capital assets were equally distributed across all Opportunity Zones in the U.S., then each Zone in Maine would receive around $701 million," Walton said.
The response from corporations has been swift, Walton said. Lincoln is the only town in Maine that has set up a fully functioning Opportunity Zone Fund. Walton set up the fund in December of 2018, and the city has currently mapped out $150 million in spending over the next 12 months as a direct result of the fund. Current potential investors include a biorefinery, Whole Oceans and SnapSpace Solutions.
Opportunity Zones are active until 2026, and investors have ten full years to take advantage of the program no matter when they begin their investment – even if it is 2025. No new Opportunity Zones will be added to the nation's list.
Setting up an Opportunity Zone Fund in Calais through Walton's organization will require a one-time fee of $50,000 and an ongoing asset management fee of 2.5 percent.
The Council met Walton's proposal with enthusiasm. Mayor Billy Howard expressed the desire to move forward immediately. "We're wasting time. We should've done this two years ago."
Per the Council's request, Walton drafted an agreement with the City with the understanding that it will be adopted as soon as possible if it meets their requirements.