Penobscot County & KRDB Donation
Posted on December 1, 2020 | News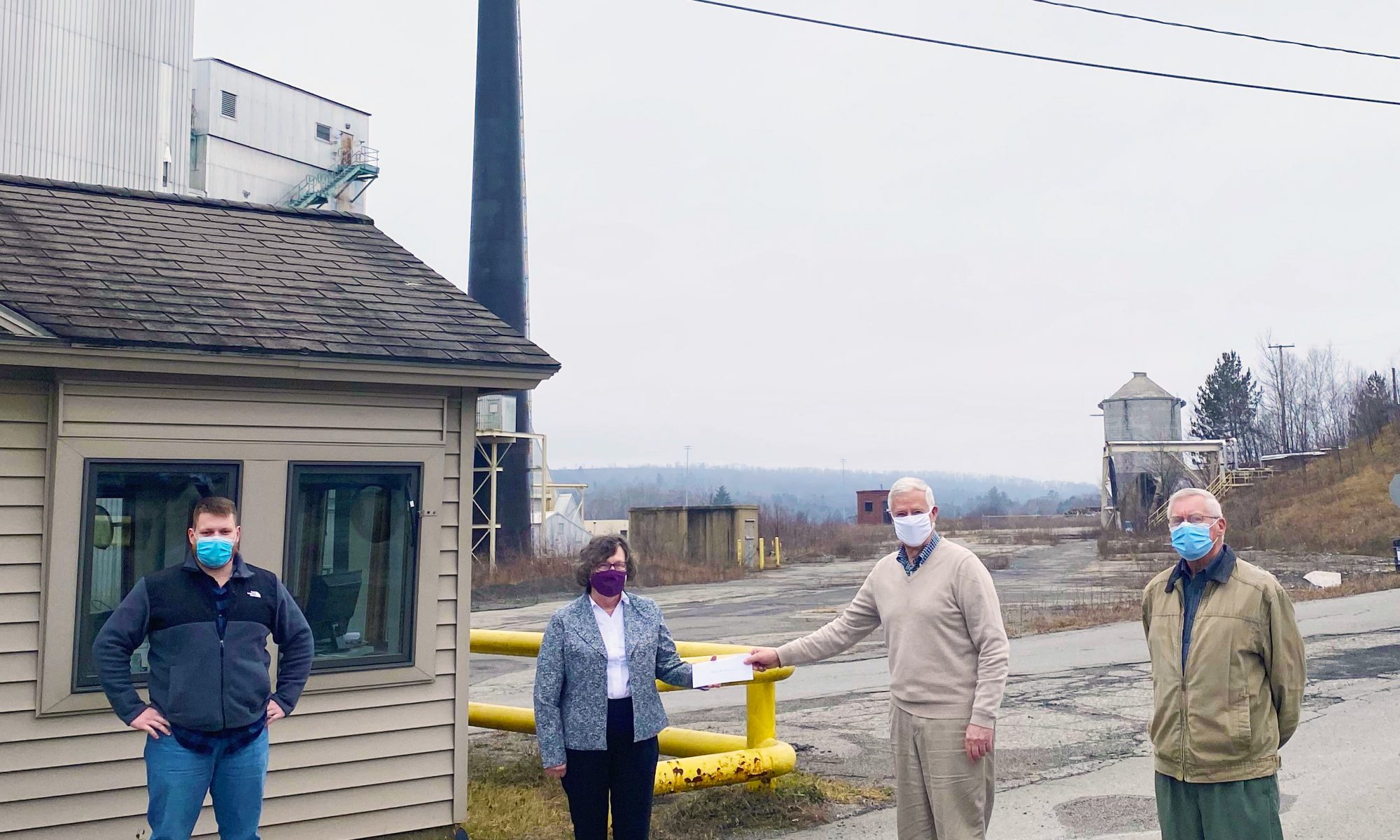 EAST MILLINOCKET – Work on the East Millinocket mill site continues and so does the support to get the work done. Katahdin Region Development Board Executive Director Mike Elliott aid he applied to the Penobscot County Commissioners for economic development money the county gets paid in lieu of taxes for the Katahdin Woods and Waters National Monument.
He was pleased to learn county commissioners agreed and the town will receive $100,000 for the master site development pan and the engineering study that is critical to the area's revitalization.
"The county commissioners unanimously approved the request," Elliott said. "The money will be used for the master site plan and engineering study which will tell us how best to use that property for community development. It's about putting us in a position to use our resources best, there is rail there, access to the river, electricity that can be sold behind the grid, specific workforce training, it's planning for the future."
Elliott said the donation is a result, in part, of the relationships that he has been able to build over the last two years and networking done so connections can be made to best help the region.
Elliott works for Eastern Maine Development Corp. as the KRDB Executive Director but his position is funded by the Penobscot County Commissioners. Mike Michaud, who is a member of the KRDB (and who was instrumental in working with the commissioners to create Elliot's position) and chairman of the East Millinocket Board of Selectmen accepted the $100,000 check from Commissioner Laura Sanborn this week. Michaud and former selectmen chairman Peggy Daigle have been working almost non-stop to evaluate, educate, acquire and new redevelop the property for the region.
Michaud and Daigle and the rest of the board are very appreciative of the efforts. Successfully redeveloping the mill site benefits the entire region.
Given all the economic distress the region has experienced that has also been exacerbated by the COVID-19 pandemic, Elliott said it's been nice to provide some relief to residents. In addition to the East Millinocket check, several local businesses also received economic relief grants from Maine's portion of the federal CARES Act.
"There have been so many things going on in the region," Elliot said, "it's nice to get a few wins."
Katahdin Times