Program helps connect those struggling with opioid use disorder with opportunities
Posted on January 13, 2021 | Success Stories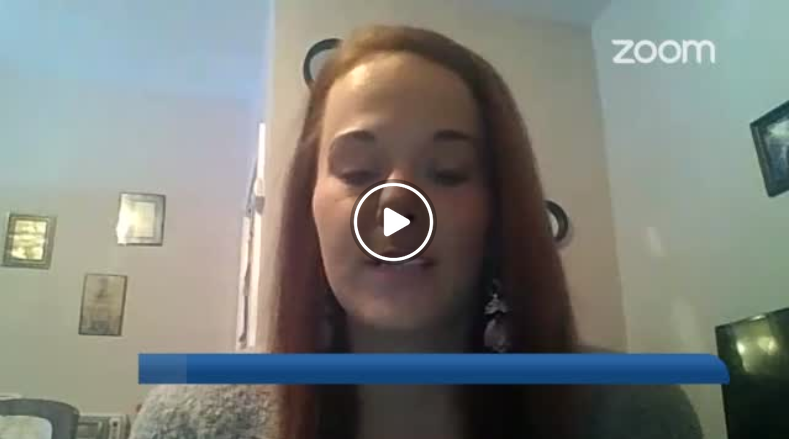 BANGOR – The Eastern Maine Development Corporation (EMDC) is helping those struggling with opioid use disorder get opportunities.
"I've struggled on and off my whole life, and now with EMDC and finally realizing that I have something to bring to the table, and I am smart," Crystal Babcock said.
Babcock has struggled with addiction for many years, but she has been working to overcome this.
Since 2018, she has been in rehab, and last year, EMDC's Connecting with Opportunities program began helping her.
"We did these interests and these skill tests that kind of told us about ourselves, and I was surprised by some of the results that came up," Babcock said. "When I started to think about, 'wow, my goals, what I wanted to do,' nothing really seemed attainable."
She said this quickly changed thanks to the help of EMDC's program and Senior Workforce Development Specialist Loretta Alley.
"We did an eight week workshop where she learned how to write a resume, how to do interviewing, how to go out and work," Alley said.
"I'm in college now and I'm on my second semester," Babcock said. 'I hold myself accountable, and I feel like it's the purest form of self care is to hold yourself accountable into actively be pursuing your dreams."
President and CEO of EMDC Lee Umphrey said 400 people have enrolled in the program since it launched last year.
"We provide all kinds of services from social support services to workplace services and kind of get them on a path, not only of recovery and resilience but also kind of build their skill set and their confidence," Umphrey said. "The whole goal of this is to have them reenter society and get a good job."
The program is open to anybody in the state of Maine who has been impacted by opioid use disorder and needs help.
To learn more about Connecting with Opportunities visit emdc.org. ​​​