PVAEC offers full slate of classes
Posted on August 30, 2019 | Success Stories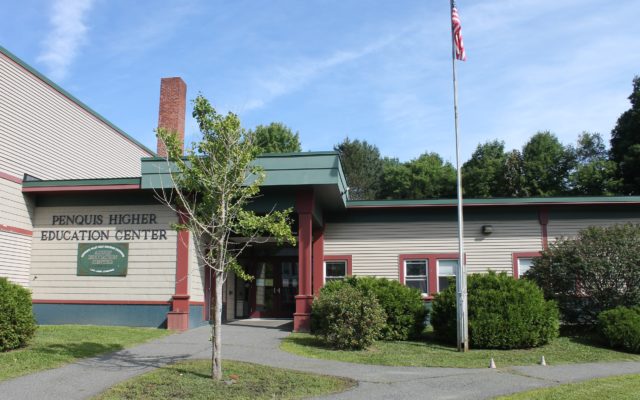 Stuart Hedstrom, Piscataquis Observer • August 30, 2019
DOVER-FOXCROFT — Residents of the region looking to improve their lives through various academic and career programs can do so through the Piscataquis Valley Adult Education Cooperative, while also having the opportunity to take college courses through Eastern Maine Community College and the University of Maine-Augusta in the same building as the PVAEC main office at the Penquis Higher Education Center on Mayo Street.
Those looking for something fun and interesting can take part in a number of PVAEC enrichment courses, which like the academics are offered in Dover-Foxcroft as well as other locations across an approximate 1,000-square mile region in Dexter, Guilford, Milo, Monson and Greenville.
The PVAEC formed in 2005 to combine the adult ed programs in four area school districts. The organization's fall catalog is now available and more information can be found at https://pvaec.maineadulted.org/.
"We think we are essential to the community," PVAEC Director Thelma Regan said. "I think it gives people opportunities to test their potential and what they have in themselves.
"I like the tagline grow your potential. It's not magic, we give people the ability to use the tools they have and polish them."
Leah Gomes, who does college transitions, career readiness for PVAEC students and is an adult transitions and technology instructor, said with the career piece, "The first thing I think of is how the community can use us as a resource for the training they need or if employers have people needing training, we work with them."
"Leah also helps people find out what they like," Regan said.
"I can talk to them about both ways, college and career," Gomes said about one-on-one sessions. "An overview of both programs helps them get a whole overview of what works best, they can see where their interests are and what their skills are. I try to guide them and some just need that support."
"I think the best thing is we're a safe zone if they are willing to explore and say what they need," Regan said.
PVAEC academic adviser Eve Salley said various schedules can be accommodated for those thinking of accessing cooperative services, including mornings and evenings at several organization locations in different towns.
"We understand people have families and if they have a job we work with them," Gomes said.
Regan said administrative assistant Hilda Roberts is the first contact for the PVAEC. "She's warm and welcoming," Regan said. "Eve is the next person. A lot of people know her, so it's like seeing a good neighbor."
Salley said she meets with potential students in a private setting, and can do so across the calendar with many programs having various start dates in contrast to only fall and spring semesters.
"You come in and make an appointment and we will get you started right away," Gomes said.
Regan said in 2018-19 PVAEC had 27 high school diploma/HiSET graduates — diploma instructor Liza DeWitt rounds out the PVAEC staff, awarded 18 CNA certificates, seven CDL-B certificates, five CNA med tech certificates, four clinical medical assistant certificates, three certified dental assistant certificates and one medical office certificate.
"For enrichment I would say our most popular program is painting classes and art classes we have in the daytime," Roberts said. "The day classes are big for those who do not want to be out at night."
"There's over 60 enrichment classes this fall," she said.
"It creates a community, in a rural community a lot of us don't see our neighbors," Regan said. She said in some enrichment programs the participants get to know each other very well and check in when one is absent while also sharing meals outside of class and bringing in crops from their gardens to give to their peers.
"It gives a place for those people to connect," Gomes said.
Regan said one art class participant now sells her paintings for some extra spending money and a participant in a Monson pottery class has started her own business.
"We are always interested in hearing what the public wants for classes," Salley said.
"A lot of classes are taught by locals who want to share their hobbies with the community," Gomes said.
"We work with Workforce Development folks as well," Regan said. "We are partners with the colleges too."
She said the Piscataquis County Economic Development Council is located in the Penquis Higher Education Center. "We are an important cog in that well," Regan said.
The PVAEC director said Eastern Maine Development Corporation has office space in the center. Gomes said EMDC provides funding for career training that people might not have access to otherwise.
"It's really nice to know all those partners are in the same building," Gomes said.
Regan said earlier this year one female student completed the CDL program through PVAEC after coming in and discussing her interests and goals with staff. Regan said she now drives for the Maine DOT and is making $5 more per hour than at her previous job.
"She took a chance and is very happy driving a truck after people said she couldn't," Regan said.
The director said PVAEC has partnered with the Hibbard Skilled Nursing Center in Dover-Foxcroft and Dexter Health Care to help address the CNA shortage in the region. Regan said the facilities will cover the program costs for graduates if they sign on to work there for a year after graduation, so they receive guaranteed employment and certification at no net cost.
"The big thing we want the community to know is we are here for them but we need to hear from them about their interests and what they need," Salley said.