Resource and Career Fair at Bangor Housing Helps People Find Meaningful Employment, Welcomes Families for Trick-or-Treating
Posted on October 25, 2019 | Success Stories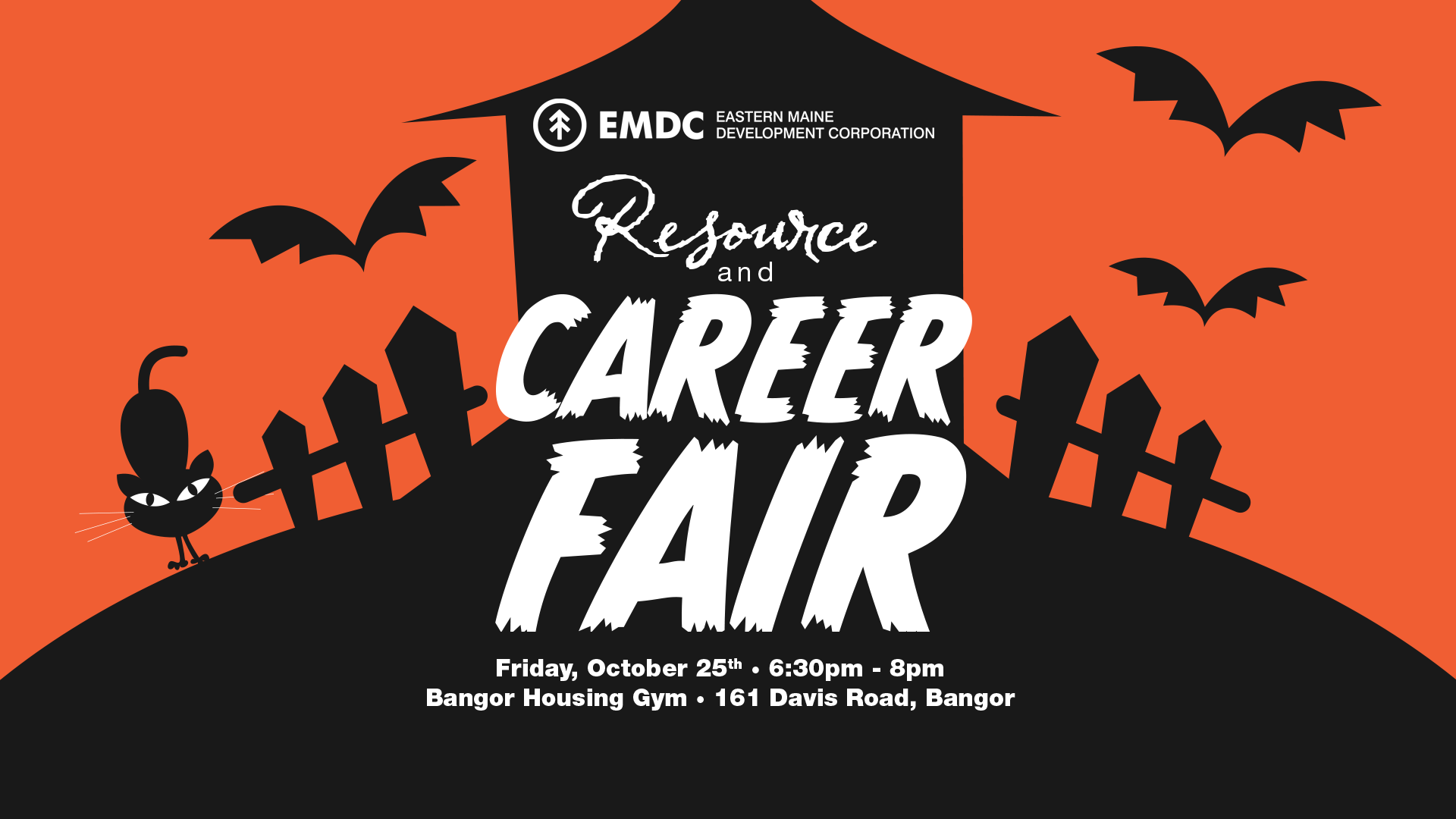 Who: Eastern Maine Development Corporation, Bangor Housing, Bangor CareerCenter, Maine Department of Labor
What: Resource and Career Fair
When: Friday, October 25th, 6:30pm to 8:00 p.m.
Where: Bangor Housing Community Gym, 161 Davis Road, Bangor
Eastern Maine Development Corporation (www.emdc.org) is partnering with the Bangor CareerCenter, Maine Department of Labor and Bangor Housing to host a free Resource and Career Fair for families at the Bangor Housing Community Gym.
Other local businesses, non-profits and community organizations will join EMDC at the Halloween-themed event. Attendees will learn about free resources that eliminate barriers to employment, and help them on a path toward economic security. Employers will also be on hand to discuss current job openings.
This event is open to the public and to media. EMDC's Workforce Development Specialists are eager to highlight the organization's integrated services, which include financing and personalized support for educational programs, paid on-the-job training experiences, resume development, job search assistance and other services.
Costumes are encouraged; bring the family for trick-or-treating, activities, and games. Bring your resume with you and meet with businesses including NS Giles, Wayfair, Penquis and Woodlands Senior Living.
For more information, please contact: Kristin Harmon, Communications Coordinator, EMDC ∙ kharmon@emdc.org