Small loans with a big impact: Microlending is fueling a macro range of businesses
Posted on April 4, 2022 | News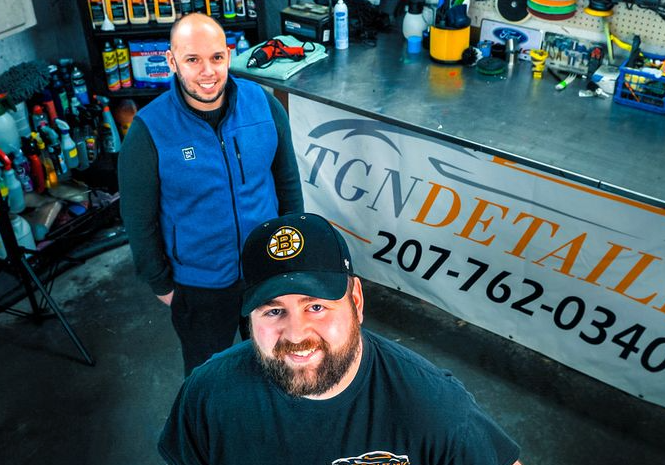 Laurie Schreiber, Mainebiz
Caribou native Taylor Nadeau was in his mid-20s, working a routine 9-to-5.
"I was kind of getting annoyed with it," he says. "I thought there had to be more out of life as far as working."
He had an idea to start an automotive detailing business.
"It's really fulfilling to see a car come in dirty and leave looking brand-new," he says.
He consulted the website of Caribou's Northern Maine Development Commission and spoke with commercial loan officer Josh Nadeau (no relation), whose work includes helping microenterprises. Josh helped Taylor get a $24,000 microloan through the U.S. Department of Agriculture's Rural Microentrepreneur Assistance Program, or RMAP, to pay for equipment and other start-up costs.
Taylor launched TGN Detailing in May 2018. The small business thrived, with one to two employees handling about 500 cars per year and further plans for cosmetic services like vinyl wraps.
In 2020, Josh proactively contacted Taylor and walked him through the Paycheck Protection Program.
"You can call a credit card company and you have to go through a bunch of people," Taylor observes. "What's nice about this organization is — it's the neighbor, the handshake, knowing I have a problem and not having a middleman. It's the one-on-one connection and the willingness to help."
An easy loan
Willingness to help is a big part of the story around the Rural Microentrepreneur Assistance Program, considered key for launching and expanding small businesses in rural areas.
"We have clients come to us and say, 'I went to the bank and I asked for $25,000 and they wanted 20% down. And I don't have 20% down but I could use this money,'" says Josh Nadeau. "For us, $25,000 is an easy loan. RMAP fits a niche that a lot of other funding doesn't."
Congress created RMAP in 2008 to provide loan capital and grants to nonprofit organizations, community-based financial institutions, and local economic development councils. The organizations provide technical services and fixed-interest microloans up to $50,000 with a 10-year maximum term to rural microentrepreneurs, those with 10 or fewer employees.
In NMDC's service region of Aroostook and Washington counties, "Microenterprise activity has been quite active, even through the heart of the pandemic," says Nadeau.
On top of RMAP, multiple federal stimulus packages helped many microenterprises survive the pandemic, and even provided some with extra capital for repairs or equipment they might have postponed.
Grit and resolve
Lee Umphrey, president and CEO of the Eastern Maine Development Corp. in Bangor, says, in some ways, the pandemic rebuilt and refocused microenterprise efforts.
"Businesses were rewarded for grit and resolve," Umphrey says. "Small construction, carpentry and other trades thrived along with food trucks and emerging areas of the fishing industry like oysters and seaweed."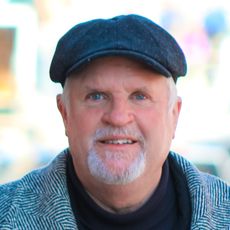 PHOTO / COURTESY OF EASTERN MAINE DEVELOPMENT CORP.
Lee Umphrey, president and CEO of the Eastern Maine Development Corp., says his organization helps tailor business plans.
EMDC works with microenterprise from the start to ensure they are ready to roll.
"We provide technical assistance, lending, workforce, and government contracting services," he says. "Because we are a community based organization providing these services, we help tailor business plans that mirror the needs and demands of their community with an eye on how to grow that business beyond."
The Androscoggin Valley Council of Governments in Auburn has seen new interest in RMAP, says Executive Director Amy Landry. A recent client was looking to buy a bed-and-breakfast.
"They came to Maine recently and purchased an inn and wanted to make some improvements," she says. "We provided technical assistance and financing to them."
RMAP lenders have more flexibility than banks in deciding whether to make a loan, she says.
"We provide subordinated debt to small businesses, who might not have been able to get bank financing."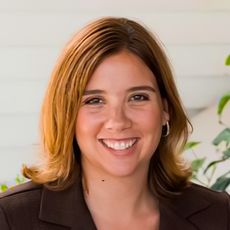 PHOTO / COURTESY OF ANDROSCOGGIN VALLEY COUNCIL OF GOVERNMENTS
Amy Landry is executive director of the Androscoggin Valley Council of Governments.
She continues, "We're not here to compete with banks. We're here to support microenterprises that aren't ready for bank financing, and eventually can become bankable. We also have instances where a bank is willing to do some financing but aren't willing to take on all the risk and partner with AVCOG to provide gap financing."
Strange niche
Chris Morton opened KMH Music in Presque Isle in 2012 to offer instrument rentals, sales, repairs and accessories. Eventually he turned two stock rooms into studios and began offering private lessons. Today, there are three employees and two contract teachers. Revenue for 2021 was its highest since opening.
"I initially approached NMDC in the spring of 2020 when the governor ordered the closures of nonessential businesses such as ours," says Morton. "As a sole proprietor, I fell into a strange niche where I didn't qualify for unemployment but also wasn't able to run my business."
PHOTO / COURTESY OF KMH MUSIC
Chris Morton, co-owner with his wife Jordyn of KMH Music in Presque Isle, says Northern Maine Development Commission help was key to staying in business through the pandemic.
David Spooner, a loan officer at Northern Maine Development Commission, helped him apply for and receive a $5,000 grant to pay businesses expenses and stay afloat until the U.S. Department of Labor set up an unemployment program for sole proprietors. Spooner helped him apply for two tranches of the latter grant program. The various grants totaled about $33,000.
"Those monies saved our store at a time when circumstances had put a stop to our normal revenue streams," Morton says.
Additionally, NMDC facilitated a loan for a new furnace to replace a 40-year-old fuel guzzler, resulting in savings of hundreds of dollars per month.
NMDC also offered technical assistance with things such as website design.
"Were it not for the outstanding efforts of David Spooner and NMDC, I'm not sure our store would still function," Morton says. "Our shelves would be empty, we would have an incredibly depressing amount of debt racked up, and our fuel oil bills would be prohibitive to the point that I'm not sure we could justify remaining in business."
Banking alternative
At Bliss Farm Inn in Durham, David and Mary McLellan tapped into Androscoggin Valley Council of Governments for assistance.
The couple moved to Maine in 2021 after various career endeavors. David was a museum director in Alabama when the pandemic hit. They decided the time was right to accelerate plans to go into inn keeping and found Bliss Farm.
The property — a historic home dating to 1772 and other buildings — needed significant work, including installation of sprinkler and smoke alarm systems.
The couple looked at bank loans.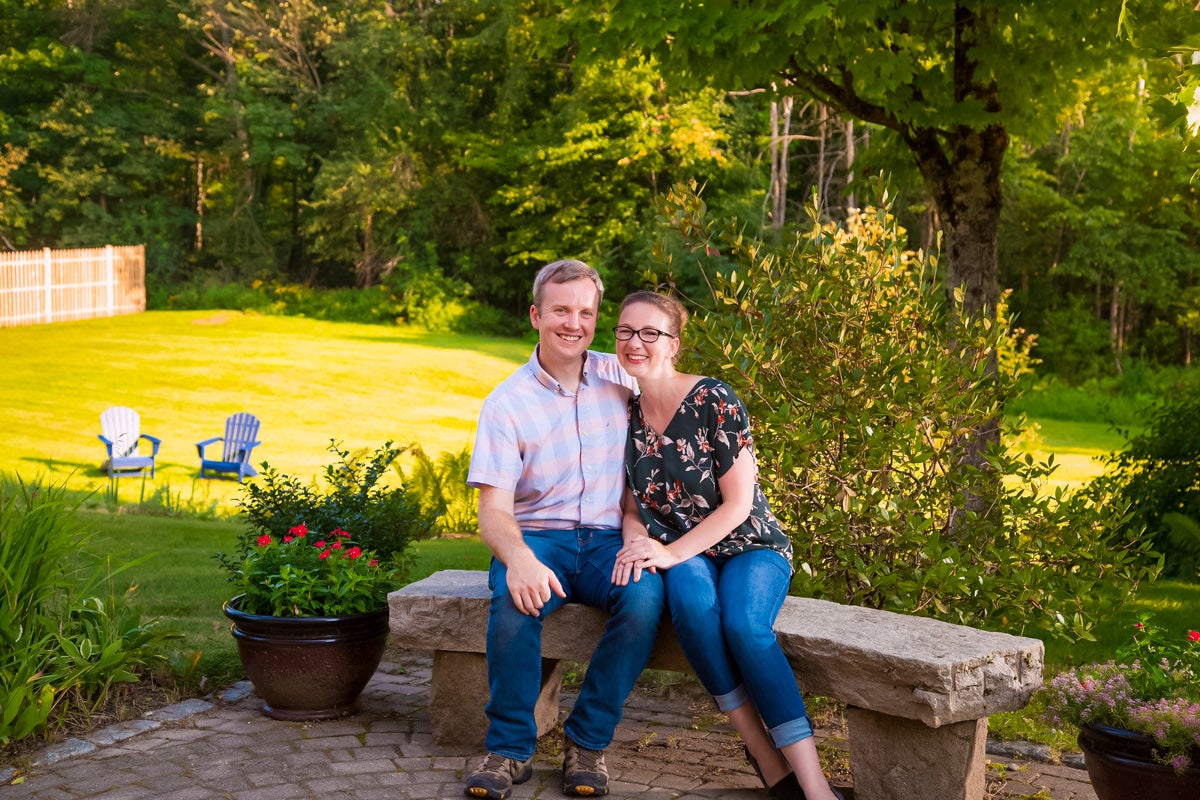 PHOTO / COURTESY OF BLISS FARM INN
David and Mary McLellan tapped into Androscoggin Valley Council of Governments to secure a microloan to buy Bliss Farm Inn in Durham.
"We were in a unique position in that this business had not been fully operational for three years," says David McLellan. "So while we were able to purchase the property turnkey, with existing infrastructure, banks were not willing to look at it as an existing business."
Finding AVCOG through an internet search, they secured a $50,000 microloan — with a six-year payback, 6% interest and $966 per month payments.
The McLellans say microenterprises are more about community than about individual businesses.
"When we came in, it wasn't just a conversation about getting up to code," says McLellan. "It was a cultural conversation. AVCOG was willing to support us not just from the financial standpoint but for the community."
Josh Nadeau notes, "Microenterprises form the backbone of small businesses in our community. They provide employment opportunities for entrepreneurs and local workers, as well as foster our local economy, most times keeping money circulating in our local neighborhoods and communities, rather than out of our region."
One phone call
In 2013, Dana Cook decided to open his own automotive shop in Poland. The niche business, Dana's Heavy Duty Roadside Service, would mainly serve tractor-trailers, diesel trucks and specialty vehicles such as motorcycles and snowmobiles. The garage would include road service.
His wife, Jessica Hamm, approached AVCOG.
"They helped us through the application process and the business plan," she says. "The interest rates were great, comparable and maybe even better than a lot of the banks."
The initial loan of between $40,000 and $60,000 went to start-ups costs, including a service truck.
"It was nice to have that all in one phone call," she says.
The small business thrived, attracting national and local trucking companies.
Additional loans came through AVCOG for a new waste oil furnace. Then the garage they were renting was suddenly put up for sale.
"We were planning on moving, but not at that point, so we would either have had to close the business or purchase it," says Hamm. "At that point, we didn't have money set aside for closing costs or a down payment."
PHOTO / COURTESY OF DANA'S HEAVY DUTY ROADSIDE SERVICE
Jessica Hamm, owner of Dana's Heavy Duty Roadside Service, says working through Androscoggin Valley Council of Governments combined financial and technical assistance in one source.
AVCOG worked with them on a loan for closing costs and the down payment, in partnership with a local bank that provided a mortgage loan.
When Cook passed away in 2020, AVCOG continued to be supportive, says Hamm. "They delayed payments about six months so I could decide whether to keep the business going. They knew him and they knew what happened," she says.
Hamm decided to continue the business. AVCOG reached out again to help with pandemic-related assistance programs.
"They know who I am when I go in there," she says. "I go in there personally to drop off my payment and I say hi."
Taylor Nadeau also attests to that neighborly touch.
"I went to NMDC's website to see what they could offer and emailed Josh, just asking basic questions," he recalls. "We ended up talking. He basically wanted to know everything — what I was going to do, where I saw myself in so many years. The biggest thing I take from them is, it's a business, but it's very personal."