Theresa Mudgett Retires After 31 Years, Mercedes Nelson to Take Over Workforce Development in Dover Office
Posted on September 20, 2019 | Press Releases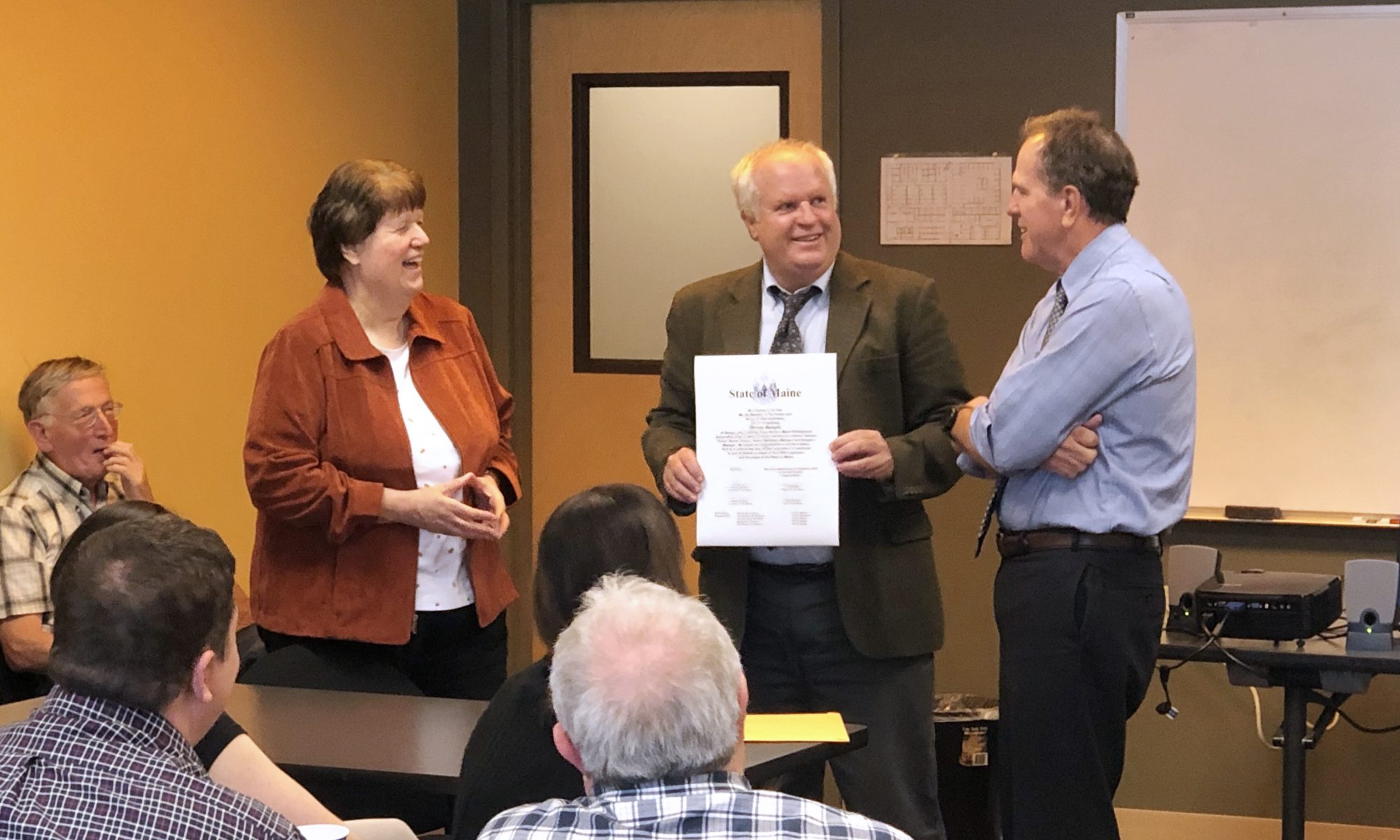 Piscataquis County – Theresa Mudgett, Career Pathways Manager in Dover-Foxcroft, has retired after 31 years of providing Workforce Development services. Theresa began her career in Workforce Development in 1988 with TDC, and was hired by EMDC in 2009. Her work fostering partnerships with other service providers and working one-on-one with individuals has been a valuable asset to job seekers, employers and EMDC.
During her retirement party at EMDC, one client described via video how Theresa has helped "change the trajectory of her life," by providing counseling and support that led to her enrolling in classes at what was then Eastern Maine Technical College. "A few degrees and promotions later, I am now the Director of Admissions at Eastern Maine Community College," the client shared. The clip was among a handful of other testimonials from people who have benefitted from Theresa's hard work and dedication to Workforce Development.
Her work boosting partnerships with service providers on behalf of EMDC includes adult education programs, career centers, community colleges, and local non-profits. The partnerships she has turned into friendships were reinforced by the large presence of well-wishers from her current role at EMDC back to her first day at TDC over 30 years ago.
EMDC's President & CEO, Lee Umphrey said, "Theresa has been a long-time champion helping the people of Piscataquis and Penobscot Counties find and keep jobs. Her positive attitude and willingness to engage and support both clients and businesses has had a profound impact. I have known Theresa for thirty years and her passion and diligence for getting results for people has stayed at the same high level."
Mercedes Nelson, former Career Advisor / IT Sector Specialist for EMDC, has first-hand knowledge of the reach of Theresa's work. Mercedes has been working with Theresa for the past month in EMDC's Dover-Foxcroft office to take over services in Piscataquis County and ensure there is a smooth transition. In her new role as Workforce Development Specialist, Mercedes brings her enthusiasm of working with people, and knowledge of providing individualized services to clients and businesses.
EMDC (Eastern Maine Development Corporation) fosters public-private relationships and leverages resources that help businesses, communities and individuals reach long-term goals and prosperity. EMDC is the only economic development company in the state that provides services to these three groups under one umbrella. Their integrated programs and individualized services accelerate economic and workforce development through this holistic approach.