USDA provides grant and loan assistance for local businesses
Posted on February 17, 2022 | Success Stories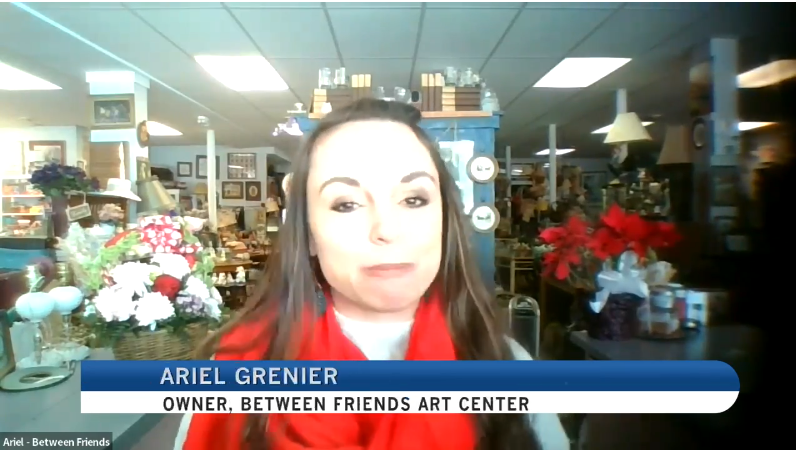 Susan Farley, Fox Bangor
STATEWIDE — This week is National Entrepreneurship Week, and the United States Department of Agriculture (USDA) Rural Development is investing more than $1 million in loan and grant funds to help small, rural businesses in Maine.
"What does $1 million look like when it's $25 or $50,000 at a time? What does it look like when we can bring it right down to a community level? We can take that terror out of that price tag, and we can see what $1 million does," Maine State Director for USDA Rural Development Rhiannon Hampson said.
The Rural Microentrepreneur Assistance Program is providing loans and grants to Sunrise County Economic Council, Androscoggin Valley Council of Government, Northern Maine Development Commission, Eastern Maine Development Corporation and Community Concepts Finance Corporation to be redistributed to local businesses throughout the state.
"We do a lot of economic development work with towns, regions, counties," said Lee Umphrey, president and CEO of Eastern Maine Development Corporation. "The lending portion of this is really important because it bolsters all the other efforts we do in job creation, job retention and just making sure the municipalities in their communities are all working together."
One group being assisted through this is Between Friends Art Center, which includes children's art, theatre and dance studios, a gift shop and rental venue.
"I was lucky enough to be able to keep the business exactly what it was. It was a little bit of a jolt going in from just working to the ownership. I wasn't quite ready financially, and I would not have been able to do this without EMDC and their support," said Ariel Grenier, owner of Between Friends Art. "We wouldn't be supporting the community in the same way we are now if I wasn't able to take it over."
For a small business to get financial guidance, they say you can contact the entity that covers your local area.