Whole Oceans readies for transition to salmon farm construction
Posted on August 9, 2019 | Success Stories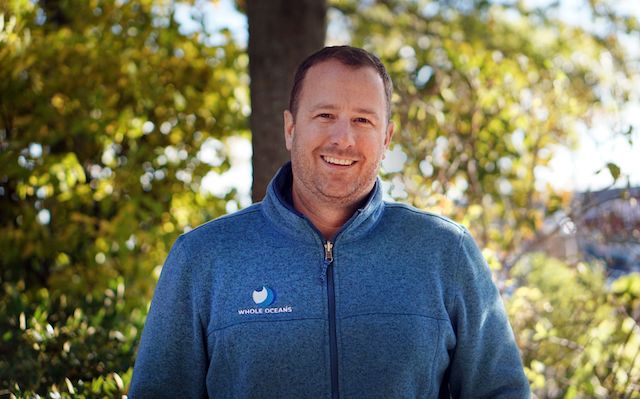 By Staff, Mainebiz • August 9, 2019
Whole Oceans, the developer of a planned recirculating aquaculture system in Bucksport, said the company has nearly completed the permit process needed for construction.
Jacob Bartlett, CEO of Emergent Holdings, the owner of Whole Oceans, will assume a key leadership role as the company moves into the next phase of the project, according to a news release.
"We are close to completing all of the necessary permitting and will soon head into a new phase with engineers and contractors and breaking ground," Bartlett said in the release.
Jason Mitchell, who has led the project through several pre-construction milestones over the last year, is stepping back from a leadership role in the project.
Whole Oceans anticipates breaking ground on its facility later this year.  Whole Oceans plans to initially produce 5,000 metric tons of Atlantic salmon annually and to quickly grow to 10,000 metric tons.
Over time, the company hopes to increase capacity to 20,000 metric tons per year on the Bucksport site and up to 50,000 metric tons in the region.
Bartlett has extensive experience in strategy, marketing, project management, business development and innovation.
In 2005, he founded Neptune's Keep, a technical company that developed the first aquaculture asset bio-tracking software. This software was his initial introduction to aquaculture.
In 2007, he sold his company to Pranger Enterprises of Indiana. His role with Pranger grew from managing technology to running the aquaculture division. During his tenure, the division grew from $3 million to $15 million in annual sales, and Pranger was awarded the design and construction for the first land-based salmon farm in the U.S. and the largest aquaponics facility in the world. Pranger also played a major role in the design and construction of the first genetically-modified Atlantic salmon farm in the world.
After a decade with Pranger, Bartlett was tapped to lead Emergent Holdings, which focuses on the advancement of aquaculture in North America. Its portfolio includes Whole Oceans and PR Aqua, an aquaculture engineering firm in British Columbia.
Bartlett is the majority shareholder of METSIM International, a simulation software company for metallurgical and chemical engineering processes that recently completed a $2 billion project in South America. He is also the majority shareholder in Brazilian Nickel, which supplies nickel and cobalt products to established industries and to new applications in electric vehicles, sustainable energy, aerospace and other advanced technologies.
In July, the Bucksport Town Council approved a 92-acre tax increment financing district for Whole Oceans. The district established a 20-year arrangement to support nearly $190 million of investment for the Whole Oceans project.